Saturday Morning Snapshot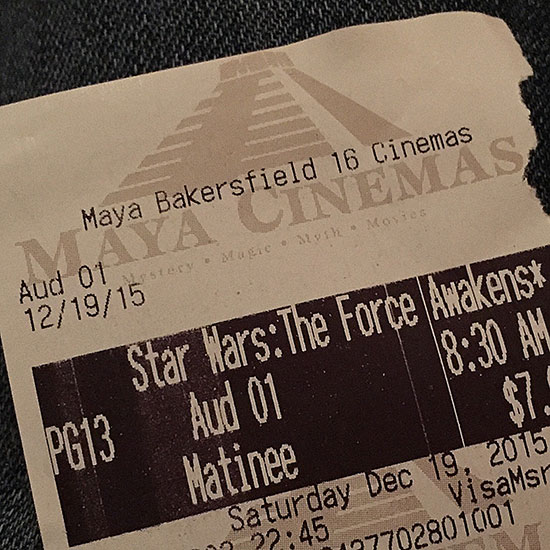 Early morning showing…
State of the Blog
Last Saturday I said there would be vegetables on the blog this week. I don't think I lied. I think snickerdoodles are December's vegetables.
Recipes released this week were:
My Favorite Gingerbread House Recipes, Tools, & Tricks – A few simple gingerbread house tips and tricks. 
Snickerdoodle Cookie Sandwiches with Eggnog Buttercream Filling – Rich and delicious eggnog buttercream frosting sandwiched between two classic snickerdoodle cookies makes for a perfect holiday treat!
Pop-culture Corner
It was Star Wars: The Force Awakens weekend! Have you seen it yet? My spoiler-free review: messy, imperfect, weighed down with nostalgia, and so much fun. I love the new trio more than I thought possible and the friendships in this film are A++.
Are you watching Making a Murder, the new 10-episode true-crime documentary on Netflix? Want to be filled with impotent rage and horribly, grotesquely entertained? Then you should be. (If you are, what do you think?)
With this fake trailer, the BBC is writing the Luther/The Fall/Sherlock fanfiction of my heart.
Speaking of Sherlock, the winter special will air on January 1st. A Sherlock-themed recipe post is forthcoming.
Finally, Christmas seems like the ideal time for a Hannibal re-watch. I'm just starting season two, and it's delightful as ever.
Meal Planning
Saturday: Pizza
Sunday: Chicken & Asparagus Fettuccine
Monday: Burger Joint Takeout!
Tuesday: Garlic Chicken Cobb Salad
Wednesday: Chicken Curry
Thursday: Bacon and Feta Stuffed Chicken Breasts with Orzo
Friday: Mom's Pot Roast