Saturday Morning Snapshot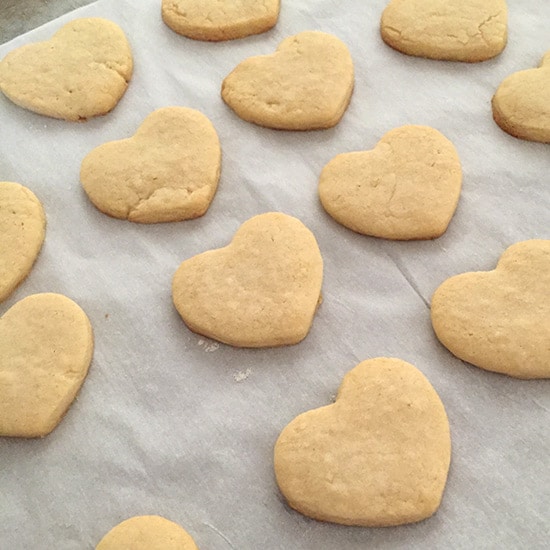 Cookie testing…
State of the Blog
We had our first week of healthy January. There were chicken breasts for salads and sandwiches, one of my very favorite salads, and bright and sunny lemons bars to get us through a cold and dreary January.
Recipes/posts released this week were:
How to Cook Perfect Chicken Breasts for Salads and Sandwiches – Quick and dirty instructions for cooking perfectly juicy and tender chicken breasts for salads and sandwiches.
Garlic Chicken Cobb Salad – My favorite hearty chicken salad, loaded with garlic chicken, tomatoes, bacon, and feta. So good, you won't mind eating your greens!
Perfectly Pretty Lemon Bars – The EASIEST, best tasting lemon bars you've ever tried. Tart, sweet, and oh so pretty!
Pop-culture Corner
Last week's Sherlock episode preempted the planned "Top 5 Things I'm Looking Forward to in 2016 That I Can Remember Off the Top of My Head at 2AM" (we're still workshopping that title) Pop-culture Corner I was going to publish. But now we're back in the familiar hellscape that is the Sherlock hiatus. So here we go, charging into 2016 and getting ready for:
5. The final season of Person of Interest. This show about the rise of an AI superpower has been quietly fantastic on CBS for the last four seasons and will air its fifth and final one later this year. The entire thing is on Netflix right now. You should watch it.
4. The release of The Doors of Stone by Patrick Rothfuss and GRRM's Winds of Winter. It's going to happen, guys. We just have to believe. Edit: I actually wrote this list last week before GRRM's blog post about the Winds of Winter progress dropped, and my google alert for "Rothfuss 'Doors of Stone release date'" hasn't pinged in ages, so we'll just amend this one to "looking forward to in the vague and possibly distant future."
3. Ghostbusters and Whiskey Tango Foxtrot. Some of my very favorite funny ladies back on the big screen. More than happy to shell out my money for these!
2. Captain America: Civil War. I like all of the MCU films quite a bit, but the Cap movies are the only ones with relationships I'm seriously emotionally invested in. This one's going to make me cry.
1. And finally, of course, Bryan Fuller's American Gods adaptation. The book is wonderful, and in Fuller we trust. I. Can't. Wait.
Meal Planning
Saturday: Pasta Primavera
Sunday: Slow Cooker Tri-tip Sandwiches
Monday: Pizza Margherita
Tuesday: Simply Delicious Asian Chicken Salad
Wednesday: Modenese Pork Chops
Thursday: Broccoli and Quinoa Casserole
Friday: Ham and Potato Soup