A round up of 20 food bloggers' favorite recipes. Sweet, savory, breakfasts, lunches, dinners, and desserts, there's something here for everyone!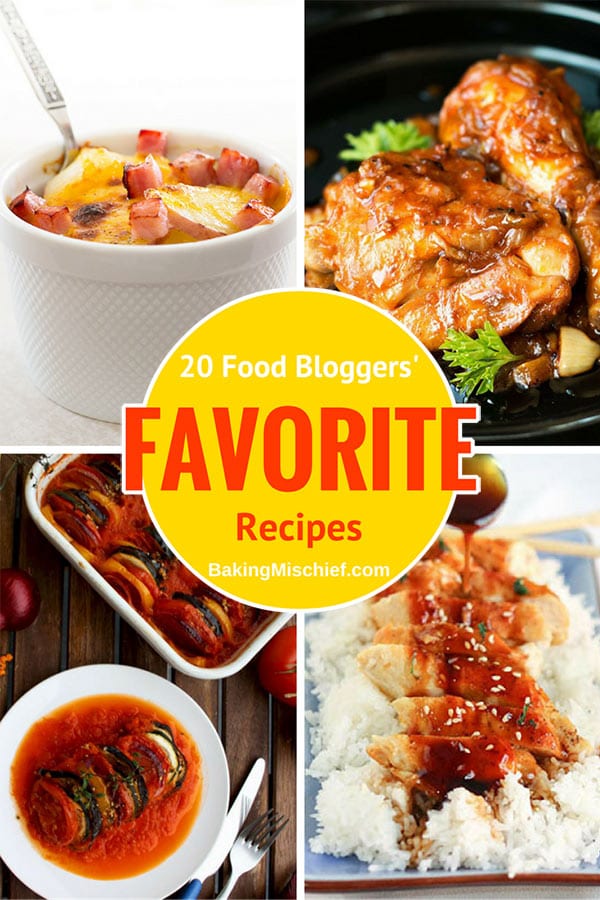 Happy Monday! How are you all this fine August day? I'm great other than the fact that it's August, I am not on vacation, it's 110° here, and WHY ISN'T IT FALL YET???!!
Aaaaaaaaanyways, I still have a little bit of July left for you today, because we still have to say goodbye to July's blog theme of My Favorite Recipes!
I posted a couple of my faves last month, my Shortcut Single-Serving Scalloped Potatoes and Naturally Sweet Green Smoothie. And to finish out the series, I asked some of my blogger friends to share their favorite recipes and tell me why they love them so much.
I think I have dinner and dessert for the next couple weeks. They all look SO good.
This post is split into two parts to reduce page load time, so be sure to check out page 2!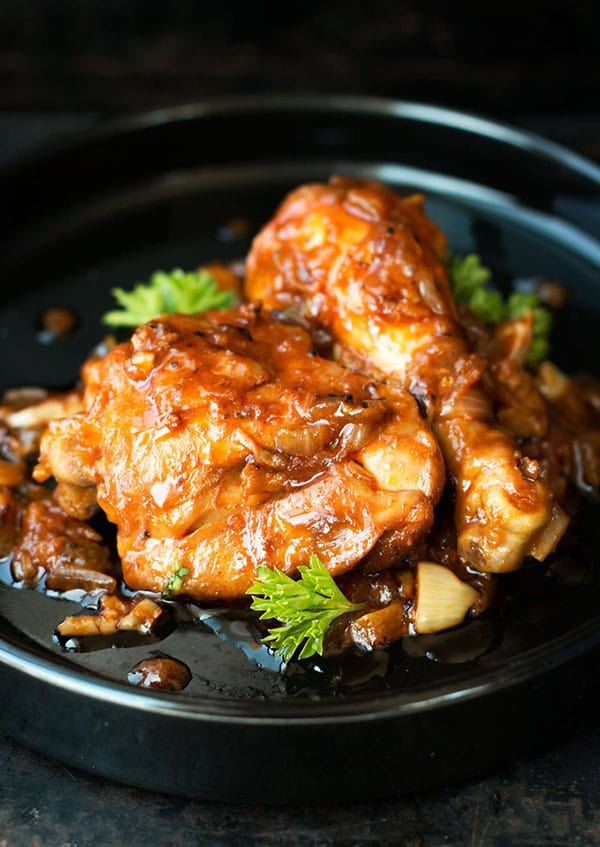 Gochujang Sweet Spicy Korean Chicken
"Because it's so easy to make 🙂 Perfect for those who are craving for Korean food but couldn't find any restaurant nearby." —Rika of Posh Journal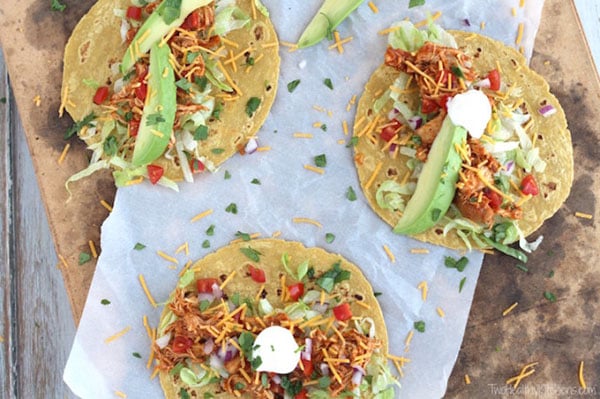 3-Ingredient Crock-Pot Chicken Tacos
"Choosing a favorite recipe is like choosing a favorite child – impossible because each is unique and wonderful in its own way. But this recipe has a special place in our hearts because it so perfectly encapsulates everything our site is about … quick, easy, nutritious, and so great for busy families! Plus it's infinitely customizable so everyone gets just the meal they want. It's a hands-down reader favorite, year after year!" –Shelley of Two Healthy Kitchens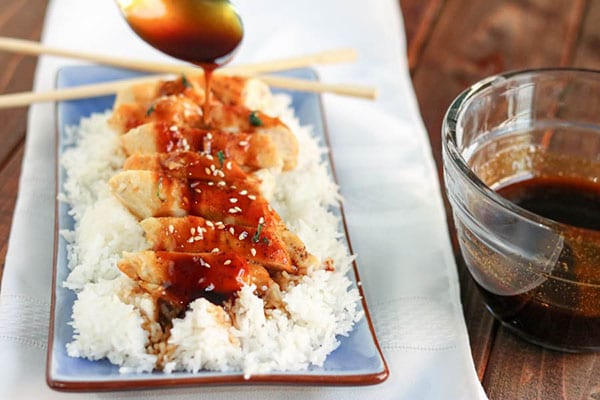 Homemade Teriyaki Sauce 
"This one! It's a newer one for my blog, but gets made so much! This homemade Teriyaki Sauce is the real deal. Sweet, salty and perfectly balanced with the addition of garlic and ginger – who needs take-out? Add it to some chicken, serve it over rice. Hello, dinner!" –Kylee of Kylee Cooks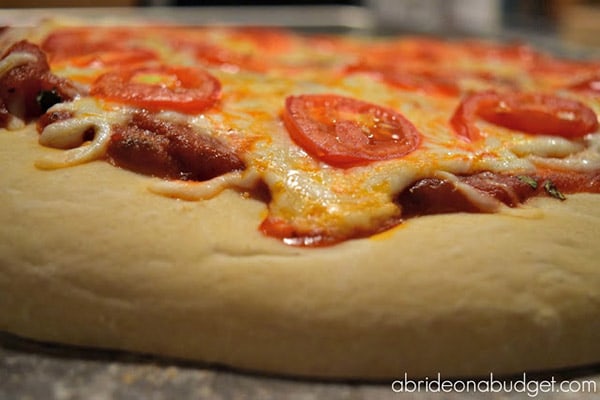 Focaccia Bread Pizza
"This was actually my first time making pizza (my husband's favorite!), so I wanted to surprise him with something different and delicious. It came out so great, and it's a new favorite in our home." –Lisa of A Bride on a Budget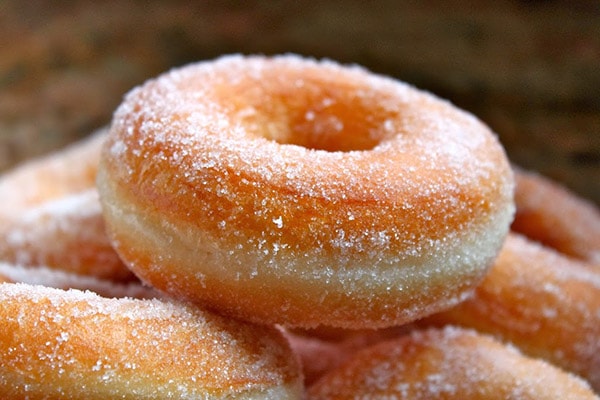 Perfect Yeast Doughnuts
"Can't narrow it completely down to one, BUT one of my top favorites is this doughnut recipe. Anything better than a fresh, homemade doughnut, especially when they come out perfect everytime?" –Christina of Christina's Cucina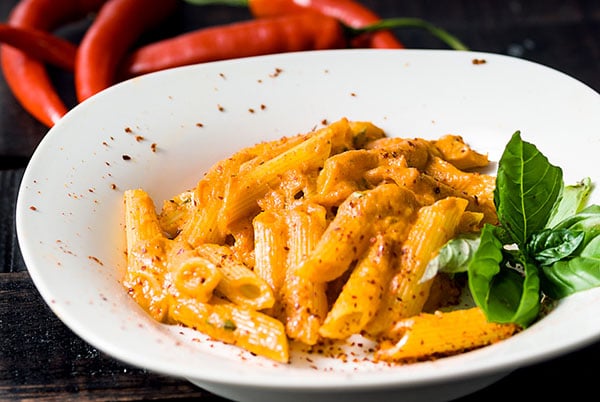 Penne Alla Pepper Vodka
"I love it because it is spicy take on a modern classic. With the added fish sauce there is JUST the right amount of umami to make this a perfectly seasoned dish that you can't stop eating until it's gone!" –Matt of Nomageddon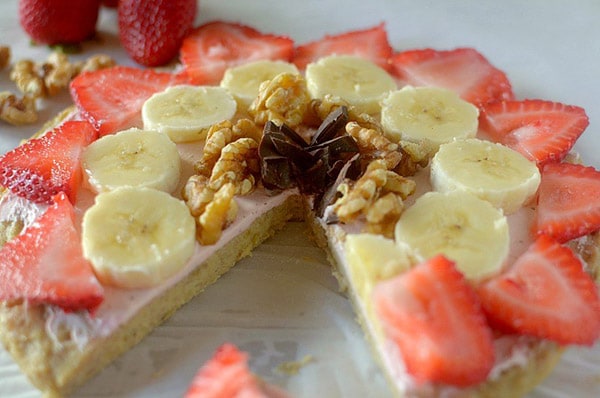 Banana Bread Fruit Pizza
"This is by far one of my favorite recipes because it is incredibly easy to make and tastes amazing! It's a total crowd pleaser, and one of the most popular recipes on my blog." –Bethany of Athletic Avocado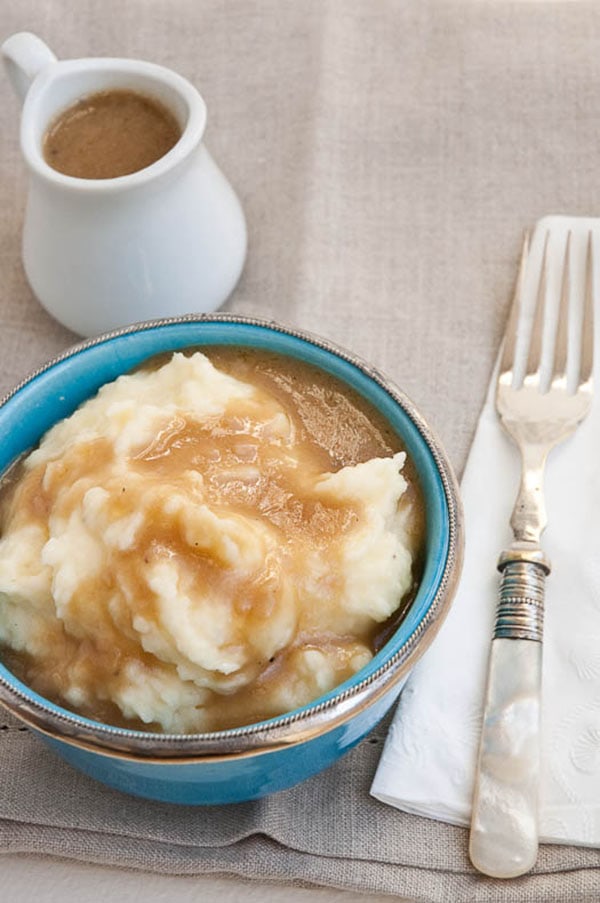 The Best Vegetarian Gravy
"This is my favorite recipe for two reasons: first, as a non-meat eater, I don't miss meat, but I do miss gravy! And second, it's helped so many people in the same predicament." –Carolyn of Umami Girl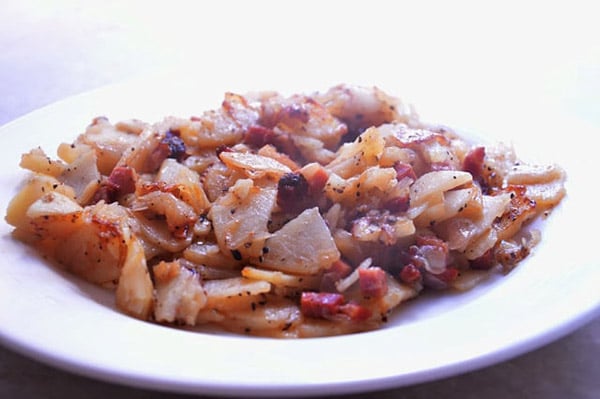 Pan Grilled Onions, Potatoes and Speck
"Super easy, Super quick, and Super Yum! It HAS to be a favourite :)" —Rhea of Euphorhea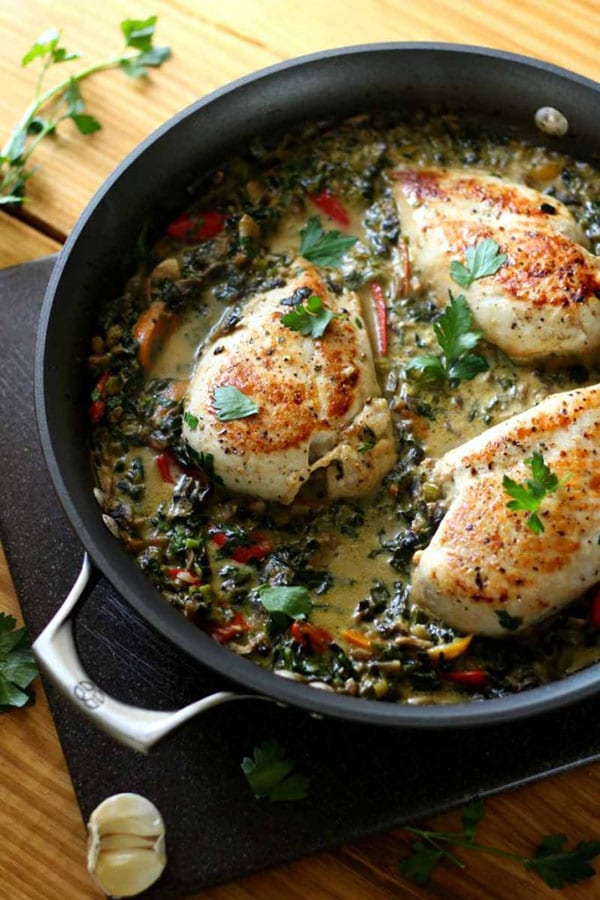 Smothered Creamy Chicken Skillet
"This is my go-to recipe when I want something healthy that still tastes a little sinful :-)" –Tobias of The Fit Blog