This is your chance to help shape the content of  Baking Mischief for 2018. Fill out this quick reader survey and tell me what you want to see on the blog next year!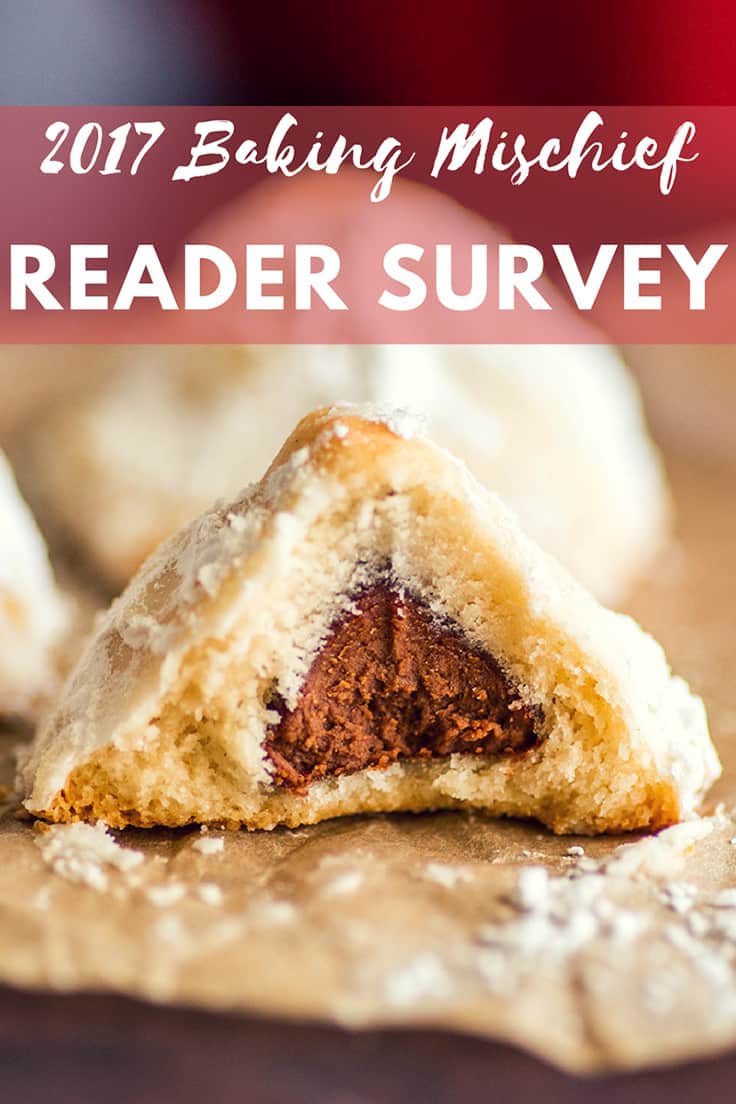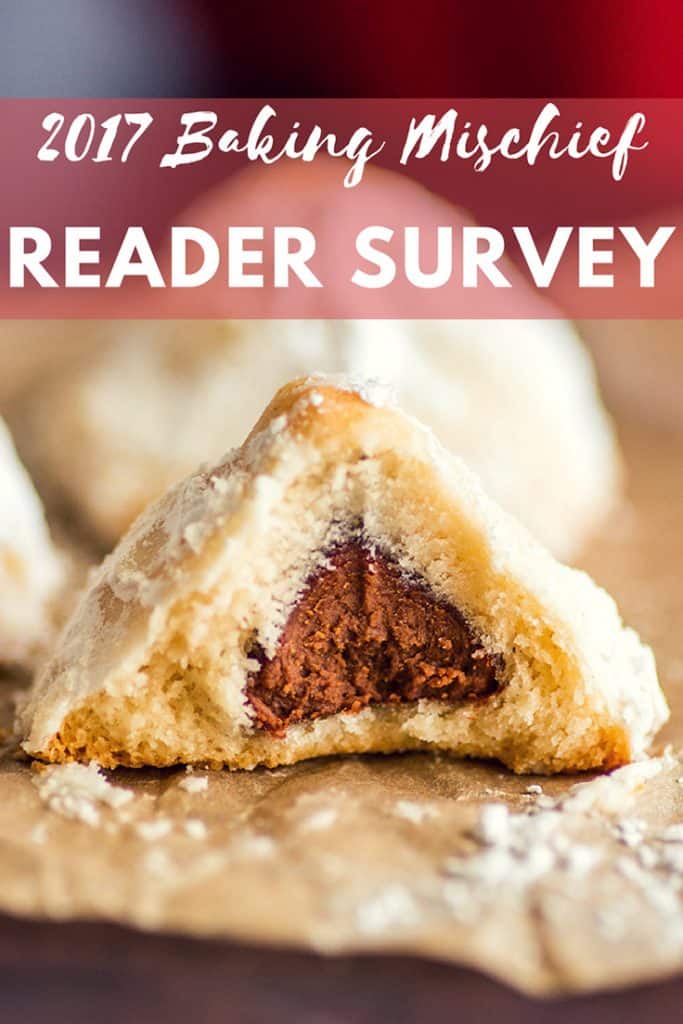 As the year draws to a close, it's time to start putting together my editorial calendar for next year, but before I do, I want to get your input! What do you want to see on the blog next year? What do you not want to see? More veggies, less chocolate? The opposite?
I've put together a short reader survey so you can tell me what recipes you're craving for 2018 and anything else you'd like for me to know. It should only take you a couple of minutes to fill out. There are just 11 quick (mostly multi-choice) questions with a few optional bonus small-batch baking questions at the end for the bakers out there.
This survey is closed. Thanks to everyone who responded!