Print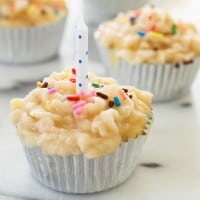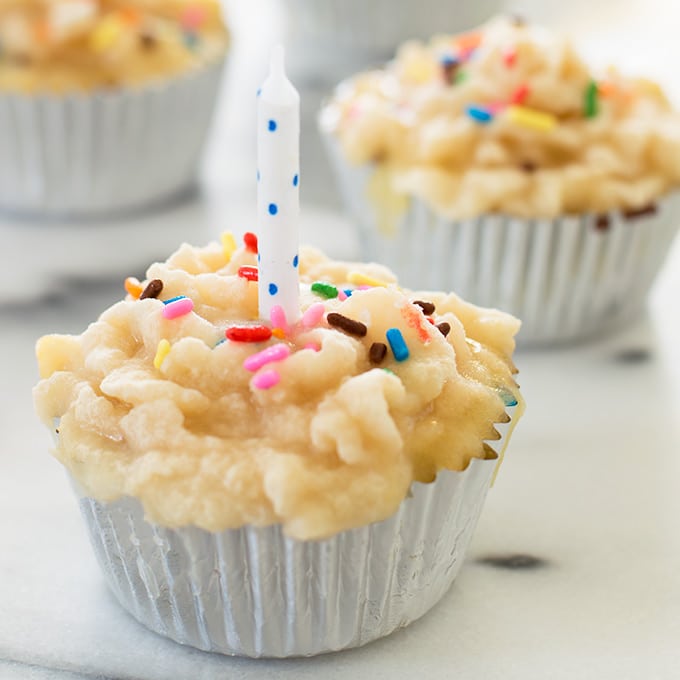 Birthday Cupcake Dog Popsicles with Tuna Frosting
Cupcake-shaped dog popsicles made with chicken broth and a pureed tuna frosting. Simple to make and your dog is going to LOVE them!
Total Time
3
hours
15
minutes
Line your cupcake pan with 6 foil cupcake liners. Fill liners most of the way full, and freeze solid, at least 2 hours.

Bring a medium saucepan of water to boil. Add chopped cauliflower, and cook until fork tender, about 10 minutes.

Drain and rinse cooked cauliflower with cold water until it is no longer hot to the touch (it can be warm). Transfer cauliflower to your food processor. Add canned tuna, liquid and all, and process until well combined and smooth.

Transfer mixture to to a piping bag and pipe onto your frozen cupcakes. Sprinkle with optional sprinkles, and if you are going to use a birthday candle, make the hole for it, but do not freeze the candle with the cupcakes (you won't be able to get it out once frozen).

Immediately return cupcakes to the freezer and freeze for at least 45 minutes before giving to your dog and two hours before transferring to a freezer bag for storage.

Always supervise your dog when feeding them frozen treats.
Cupcakes will keep in an air-tight bag in the freezer for up to 2 months.