The best recipes using Thanksgiving Leftovers for the day after Thanksgiving and beyond.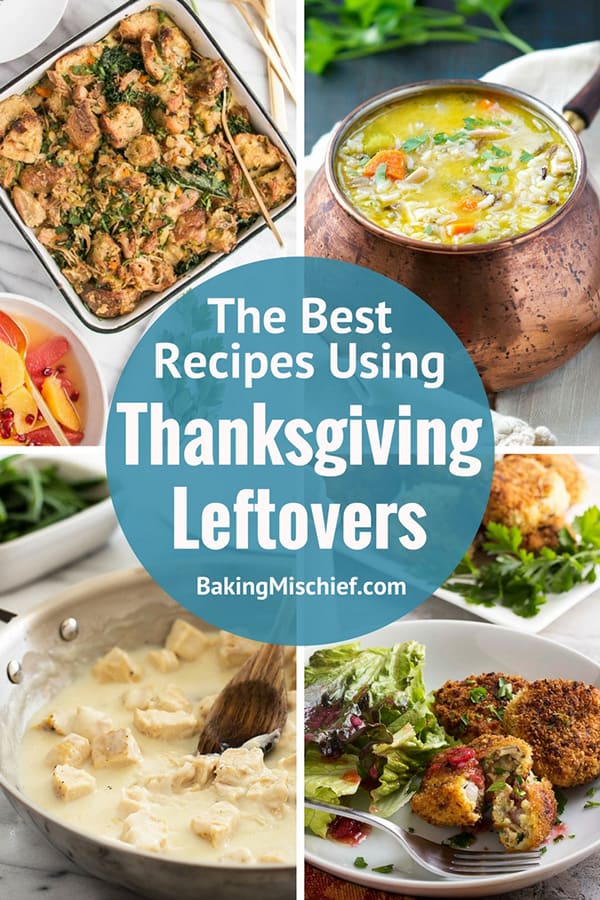 Happy Wednesday! I've been convalescing from the cold I picked up weeks ago, so we haven't chatted since last Monday. How was your Halloween? How was your weekend? Did you enjoy your extra hour of sleep this Sunday? (My answers to those questions are: great, fabulous, and YES!)
Now that October is in the rear-view mirror, we start saying goodbye to pumpkin and pumpkin spice everything ( 🙁 ) and looking forward to Thanksgiving (yay!).
Today though, we're looking one day past that to the day after Thanksgiving–maybe the day after the day after. Whenever it is that your refrigerator is still stuffed with turkey day leftovers, but fixing yourself another plate of turkey, mashed potatoes, and green bean casserole starts feeling like less of a feast and more of an obligation.
When you get to that point, this post will be here for you, full of ideas to take your boring old Thanksgiving leftovers and turn them into something tasty and new.
I asked a bunch of fellow food bloggers for their best recipes using Thanksgiving leftovers, and oh man, did they deliver. Here we go:
Recipes Using Leftover Turkey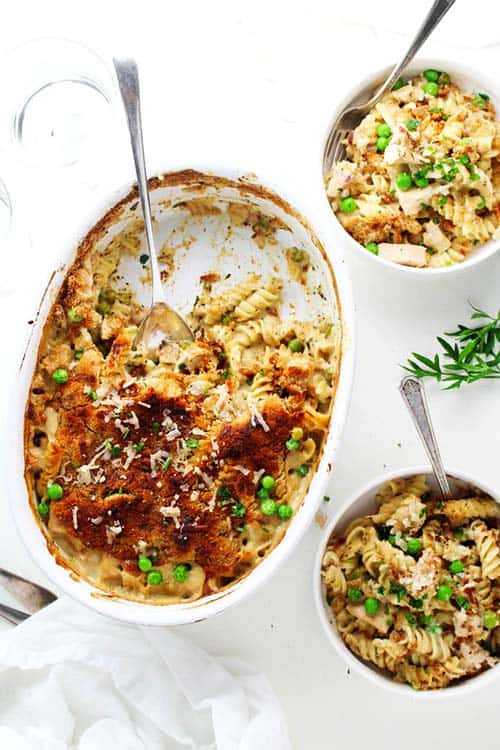 Easy Leftover Turkey Tetrazzini from Platings & Pairings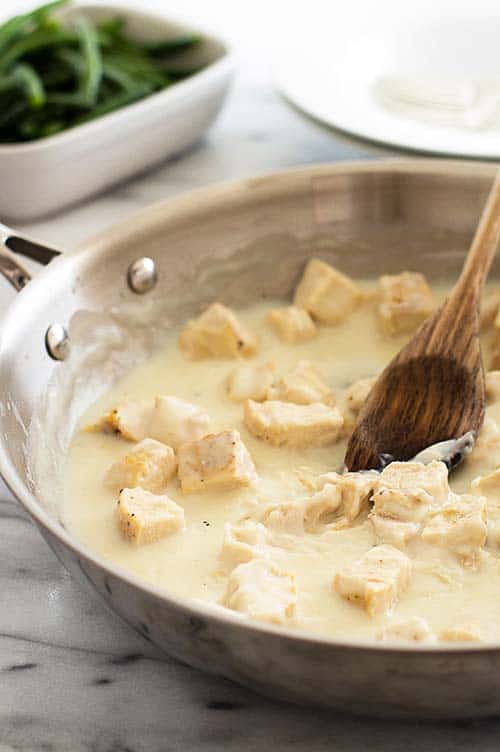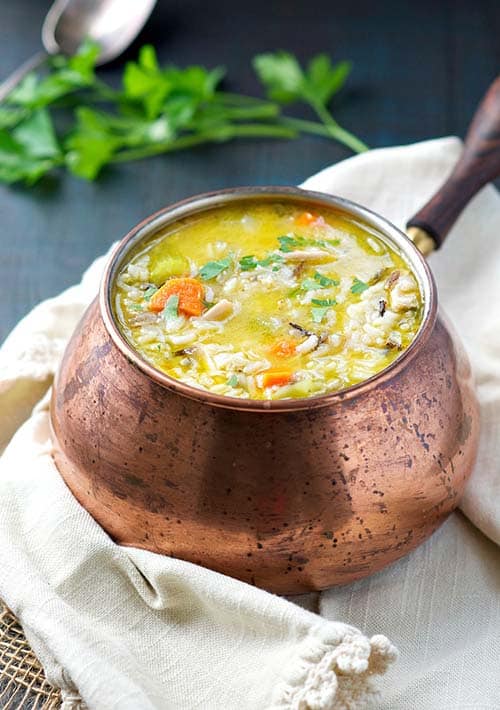 Wild Rice and Leftover Turkey Soup from The Seasoned Mom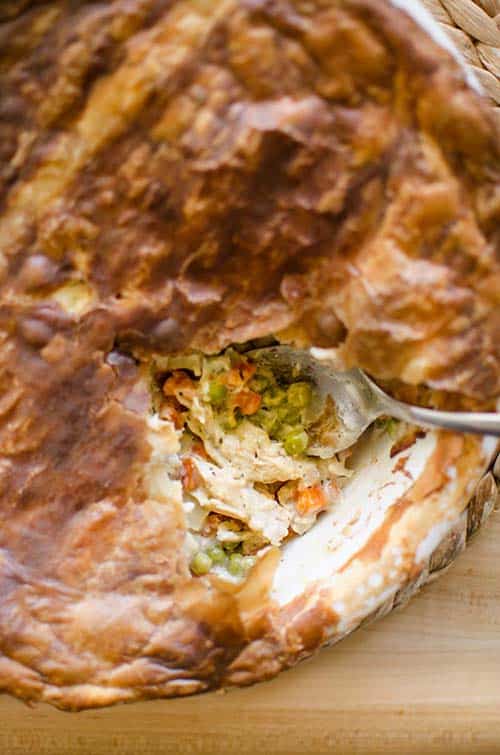 Turkey Pot Pie from Living Lou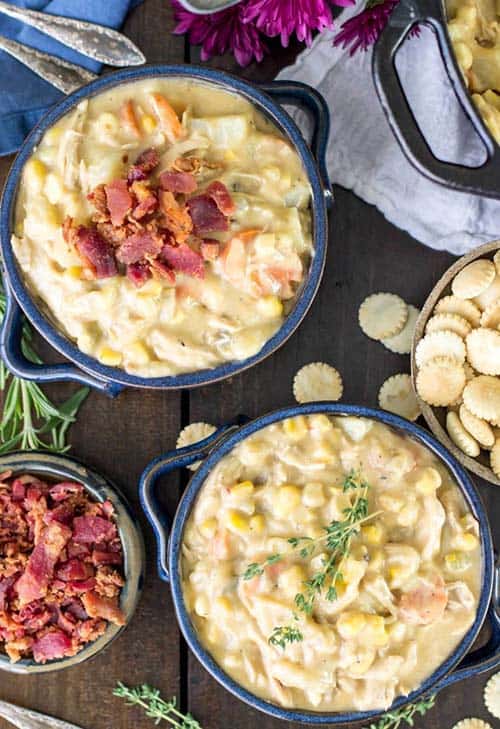 Turkey Chowder from Sugar Spun Run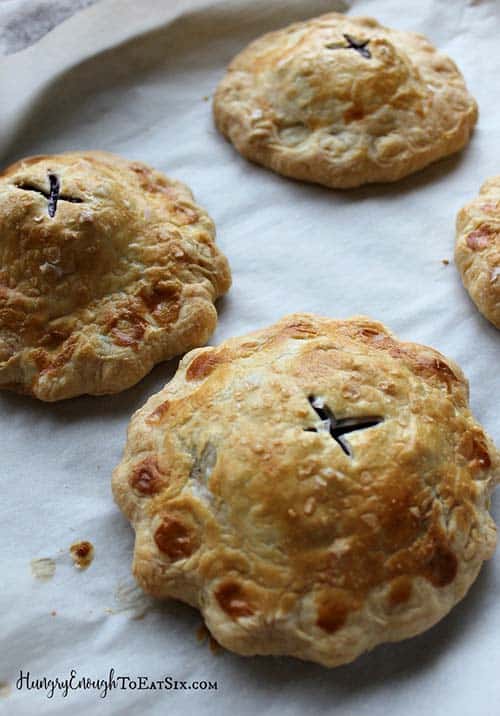 Thanksgiving Leftovers Hand Pies from Hungry Enough To Eat Six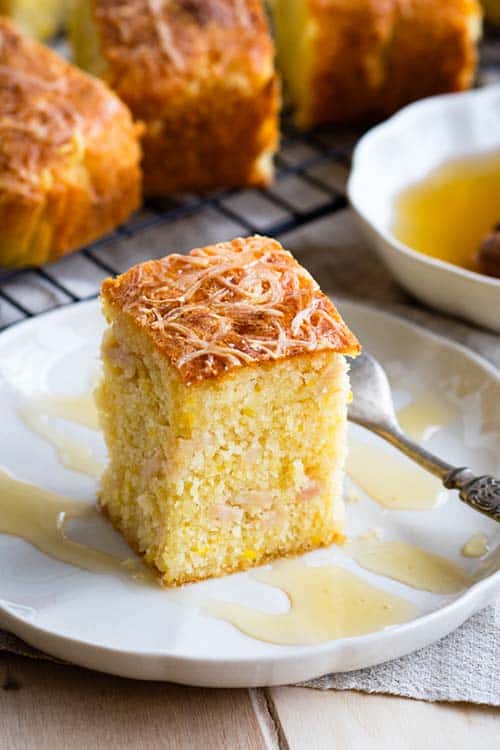 Savory Cornbread with Turkey and Cheese from The Worktop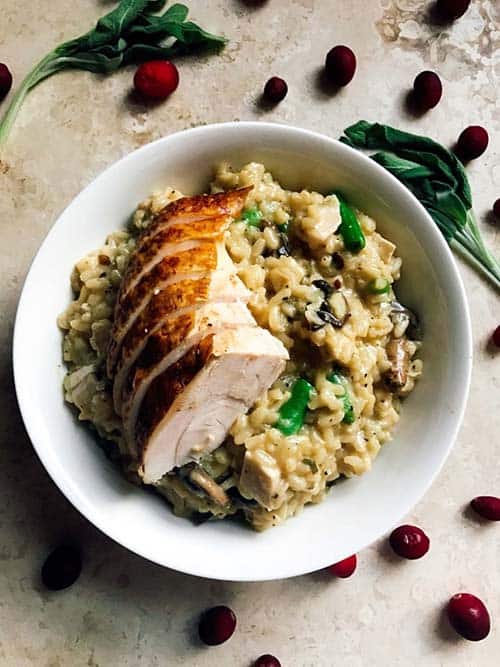 Thanksgiving Leftovers Risotto from Three Olives Branch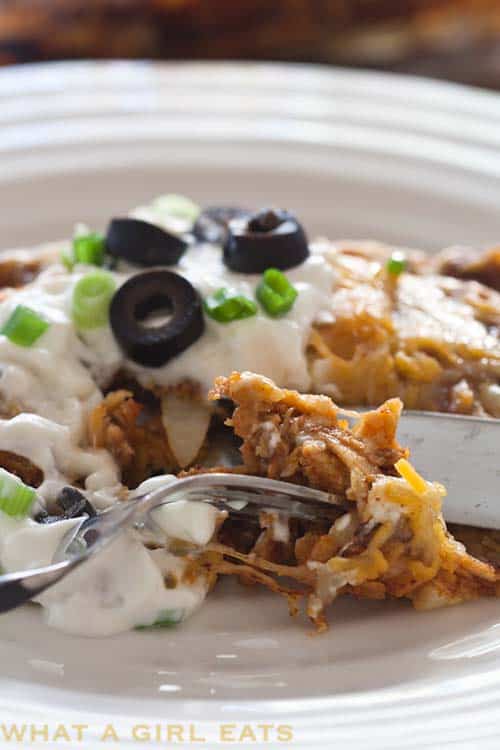 Cheesy Turkey Enchiladas from What A Girl Eats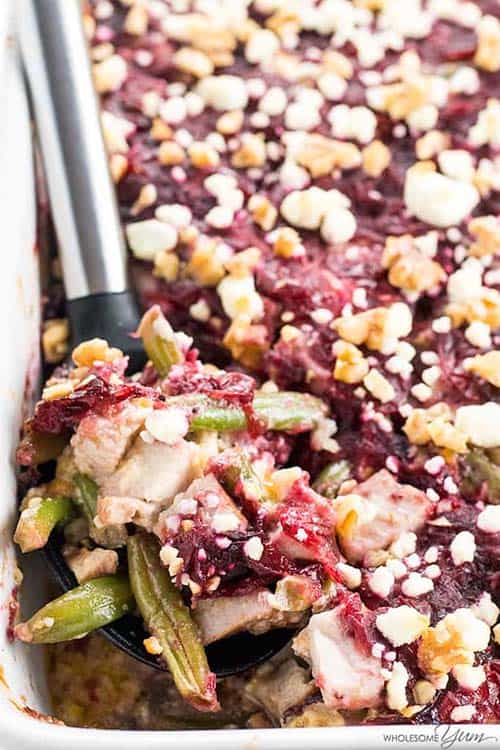 Easy Leftover Turkey Casserole Recipe With Mayonnaise from Wholesome Yum
Recipes Using Leftover Sides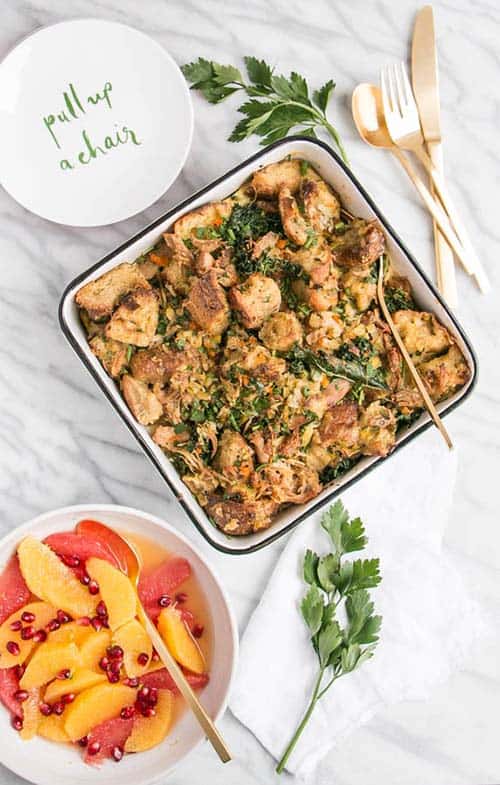 Kale and Stuffing Strata from My Kitchen Love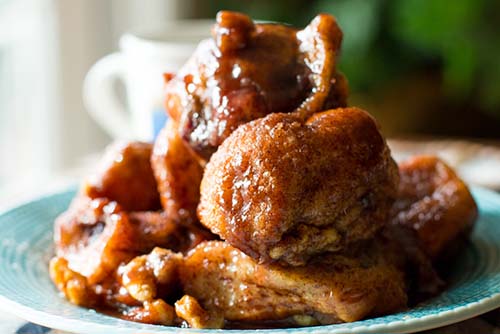 Cranberry and Cream Cheese Monkey Bread from Meg is Well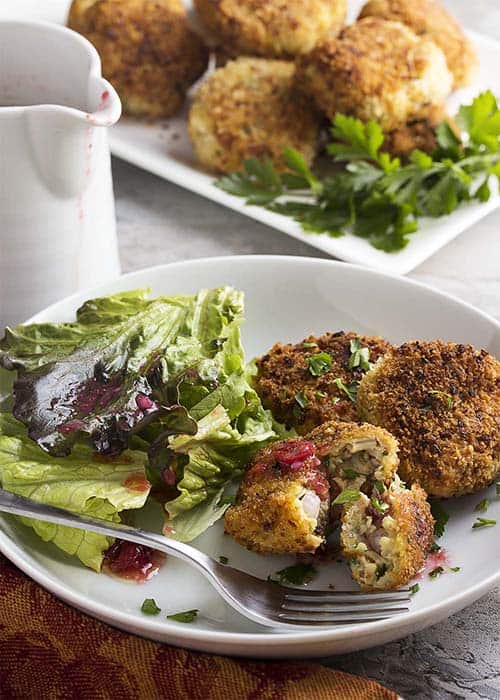 Leftover Turkey and Stuffing Croquettes from Just a Little Bit of Bacon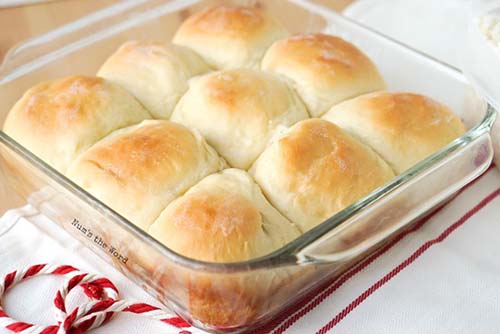 Leftover Mashed Potato Rolls from NumsTheWord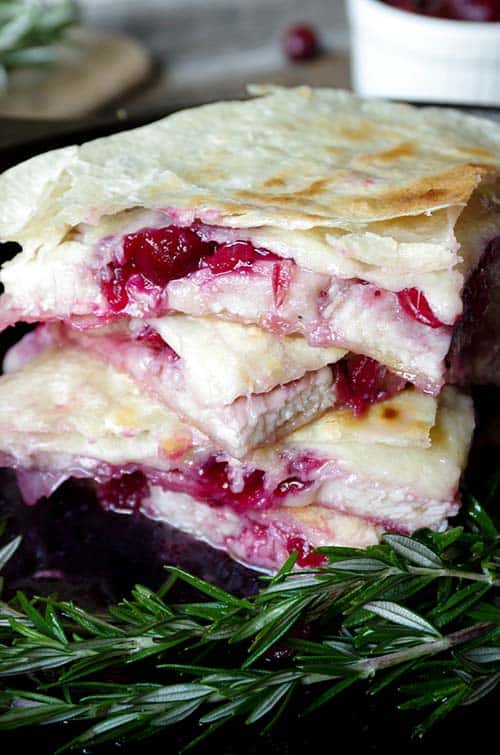 Leftover Cranberry and Turkey Quesadillas with Asiago and White Cheddar Cheese from Coffee & Crayons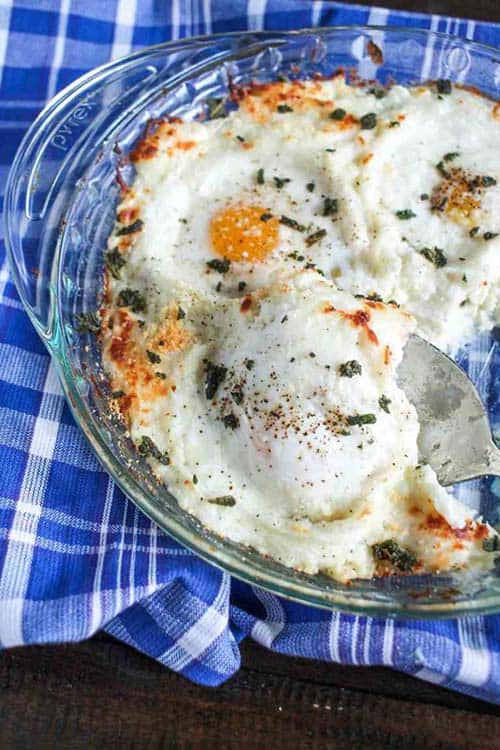 Eggs Baked in Mashed Potatoes from The Kittchen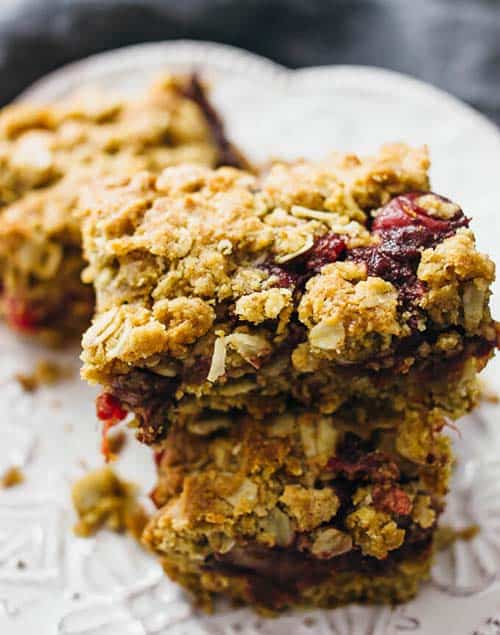 Cranberry Sauce Oatmeal Bars from Savory Tooth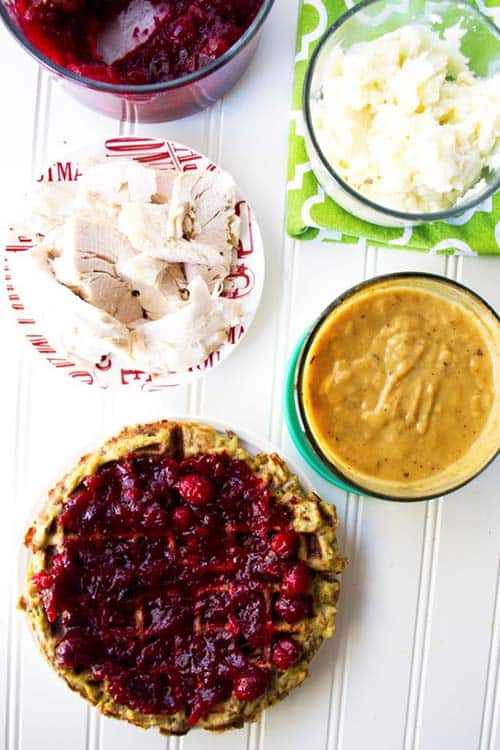 Next Day Stuffing Waffles from Pack Momma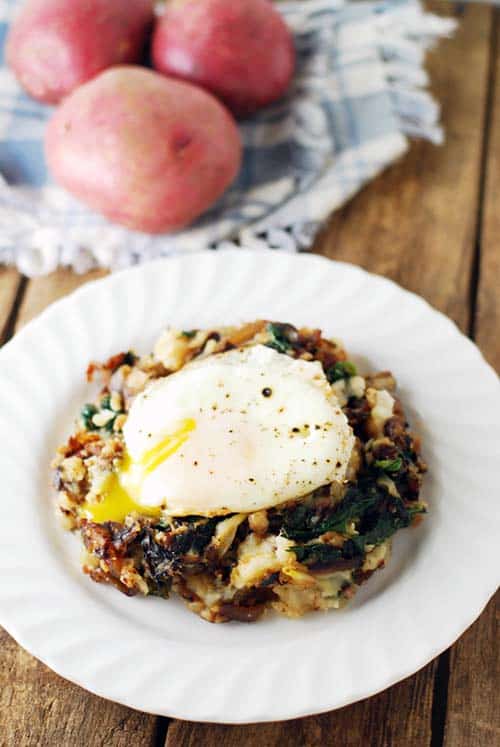 Leftover Mashed Potato Cheesy Vegetarian Hash from The Live-In Kitchen