How to cut romaine lettuce for salads the fastest and easiest way possible.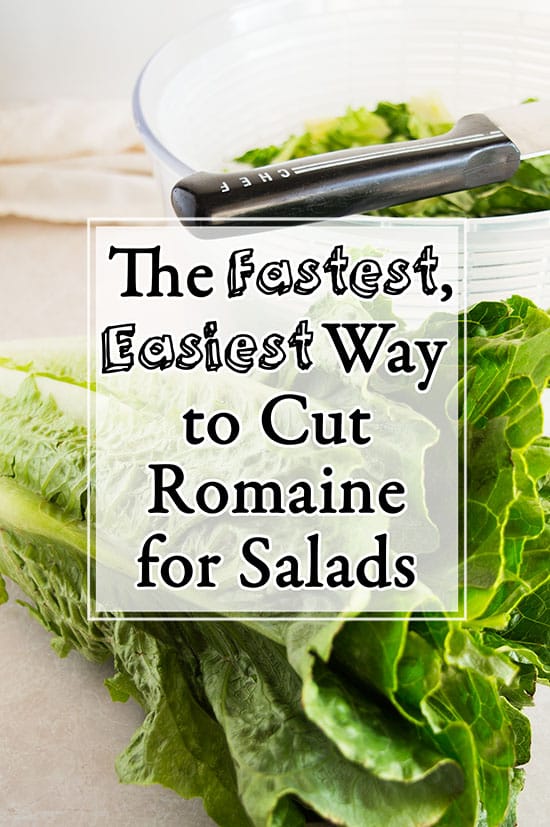 I have another quick tip for you today. Maybe you already know this one. Maybe this is how you've always cut your romaine. Or maybe this is going to change your salad-loving life. I know it changed mine! This is the very fastest and easiest way to cut romaine for all of those January salads you've been making.
1. Wash any visible dirt and debris from the outside leaves. Shake or pat dry.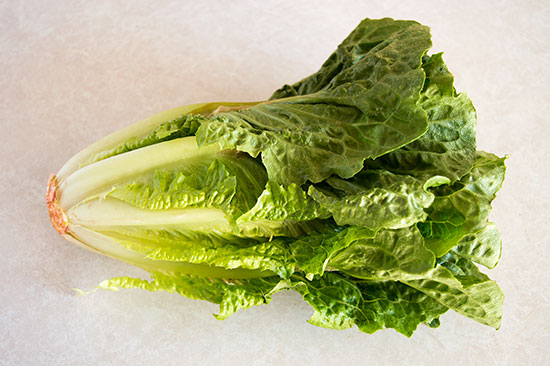 2. Starting an inch or two from the bottom, stab your knife halfway through the bunch in the middle of one of the ribs. Cut all the way up to the top of the leaf.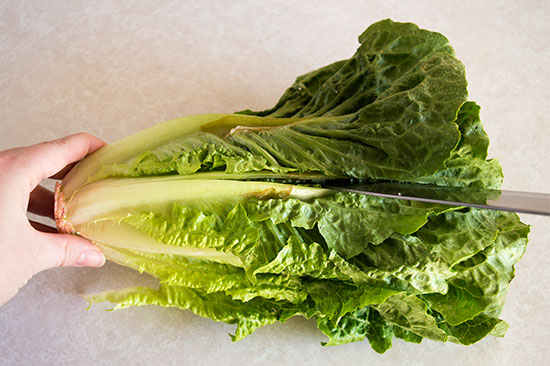 3. Turn the bunch slightly and insert the knife between the rib you just cut and the next. Run the knife up to the top. Continue to turn and cut until you make it all the way around.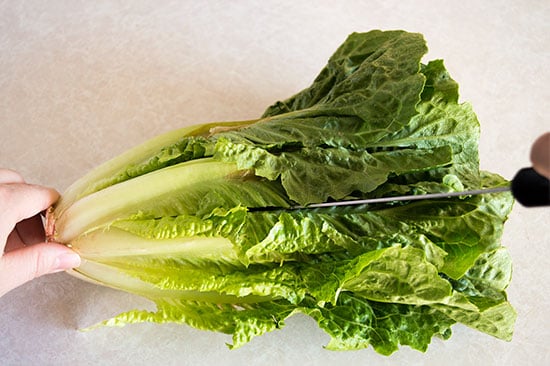 4. Place your knife at a 45 degree and, starting at the center of the bunch, cut across the leaves.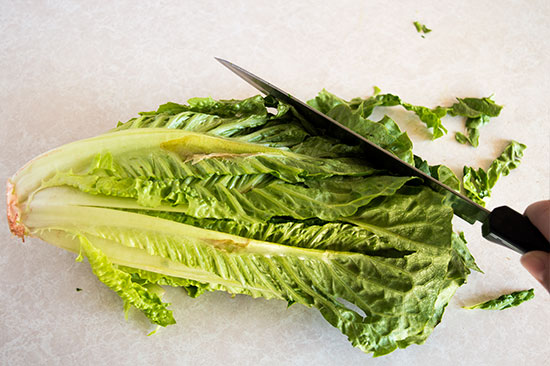 5. Turn your knife and cut the other side, creating a triangle.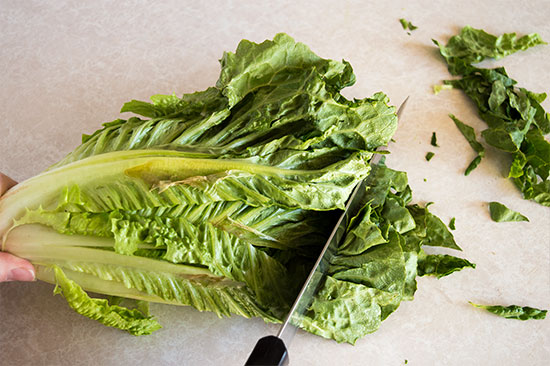 6. Cut off the tip of the triangle.
7. Repeat until you get to the bottom.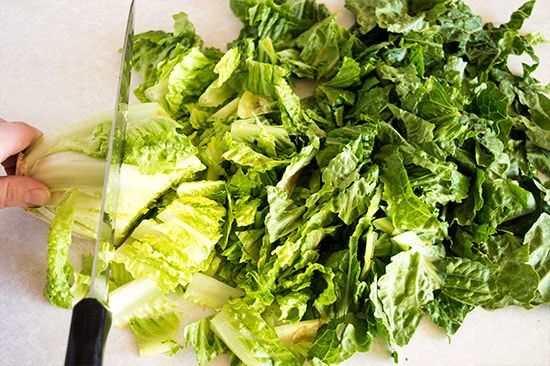 8. Rinse very well, spin dry, and top with something delicious!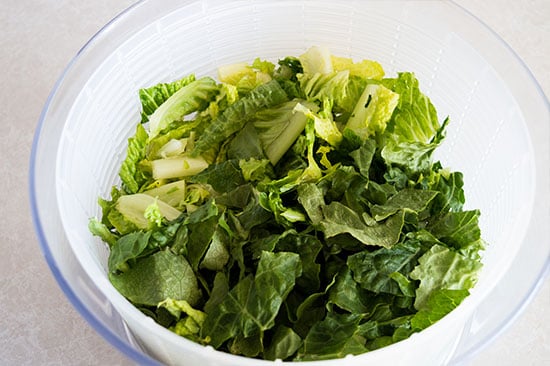 Or in short…