An entire year's worth of delicious Meatless Monday dinner ideas.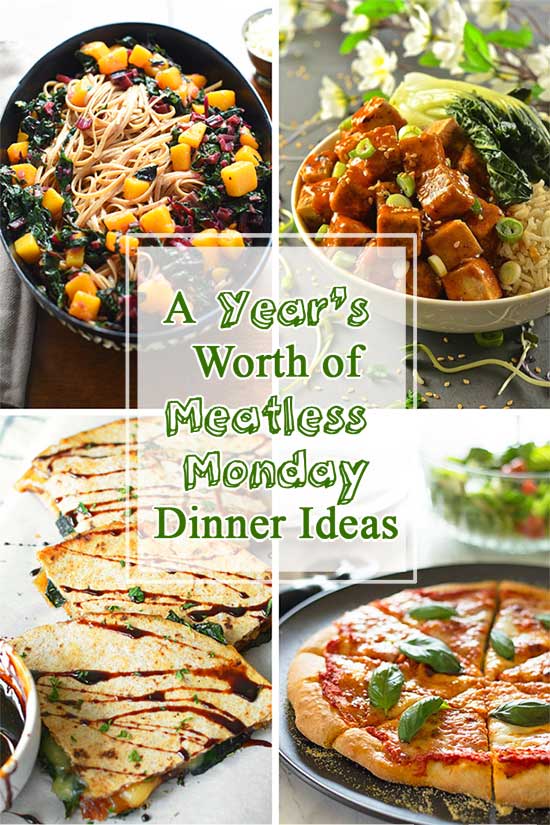 On Monday, I posted the last entry in my March Meatless Monday series. I love doing these monthly themes on the blog because it gives me a bit of structure for my posting schedule, and I get the chance to dig a little deeper into a food category than I might otherwise in such a short period of time.
So since it looks like these series are going to be a permanent fixture on the blog for the time being, I thought I would start finishing the month with a roundup of related recipes from some of my lovely fellow bloggers.
In the future, I'll probably highlight 20 or so, but since this was Meatless Monday month, and there are 52 Mondays in a year, I rounded up 48 other vegetarian recipes to go with the 4 I posted. That means that all together there's a new and delicious meal here for each Monday of the year!
To recap, these were mine for the month.
And on to the main event, 48 more gorgeous vegetarian recipes perfect for Meatless Mondays.