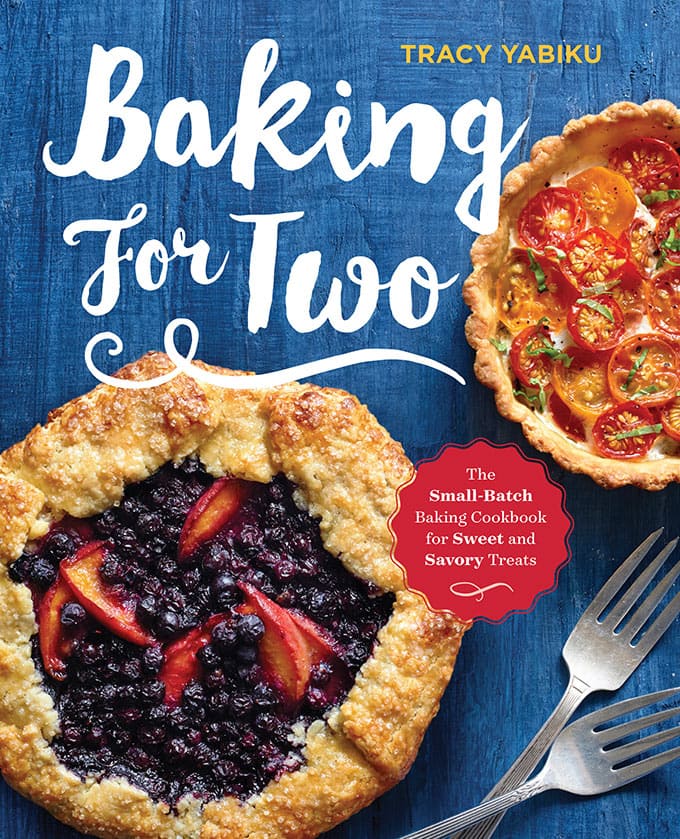 We will get back to our regularly scheduled recipes on Friday, but today I have something I want to share with you: Guys, I wrote a book!!
I know. I can't quite believe it either.
The book is titled Baking for Two. It will be shipping on November 22 (ebook copies can be downloaded on November 10). And it is available to preorder on Amazon TODAY.
Baking for Two features more than 80 small-batch baking recipes perfect for small households, including:
Caprese Tarts
White Chocolate Mocha Cheesecake
Chocolate Red Wine Cake
There are pies, there are cakes, there are cookies, and there are savory dishes in there too. You can make breakfast, lunch, dinner, and dessert from this book (and you totally should).
I am so excited to get to finally share Baking for Two with all of you. It feels like it's been my baby for so long that sending it off into the world is both exciting and terrifying.
I'll have more information for you in the weeks to come, including a preview recipe from the book, but in the meantime, I hope you will check it out!
This post contains affiliate links, which means I receive small commission if you make a purchase using them. There is absolutely no additional cost to you.