The perfect ratio for sweet and spicy cinnamon sugar.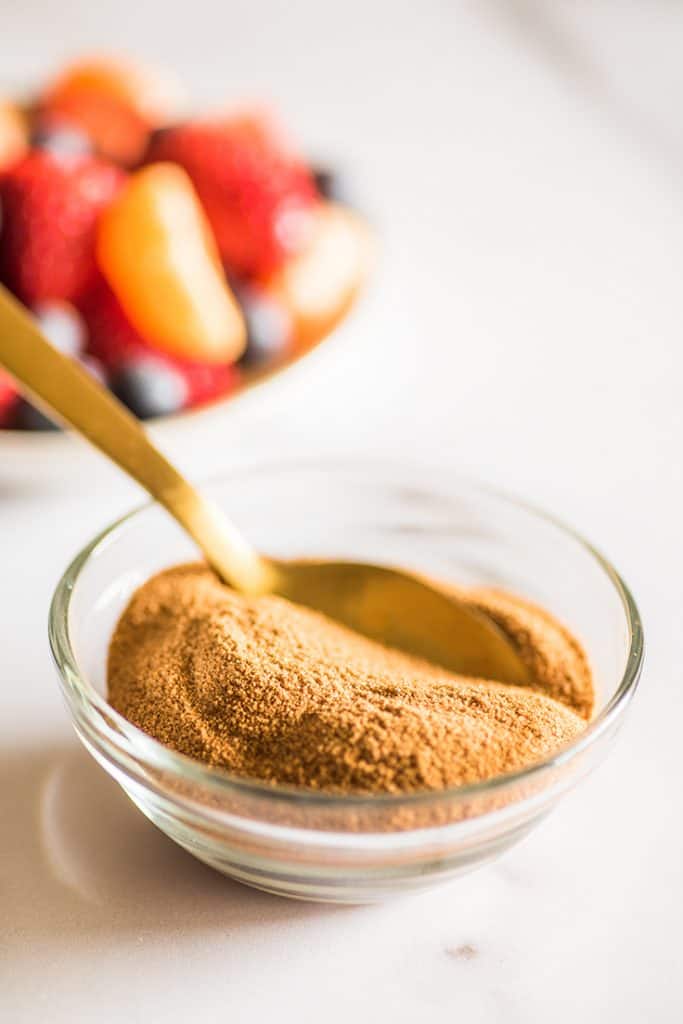 Hey, friends, I have a quick and simple, sweet and spicy recipe for you today: Cinnamon Sugar.
Whether you're looking to make up a big batch to keep in your spice drawer (would recommend!) or need just enough to sprinkle over your cereal, this recipe has you covered, and it' s a handy little no-recipe recipe to have in your back pocket.
The Best Cinnamon Sugar Ratio
The perfect cinnamon to sugar ratio is 1:4. With this ratio, you get cinnamon sugar with the ideal level of spiciness that's going to have a distinct cinnamon flavor but not overwhelm whatever you're using it on/in.
Depending on how much cinnamon sugar you want to make, that looks like:
1/4 cup cinnamon to 1 cup sugar
1 tablespoon cinnamon to 1/4 cup sugar
3/4 teaspoon cinnamon to 1 tablespoon sugar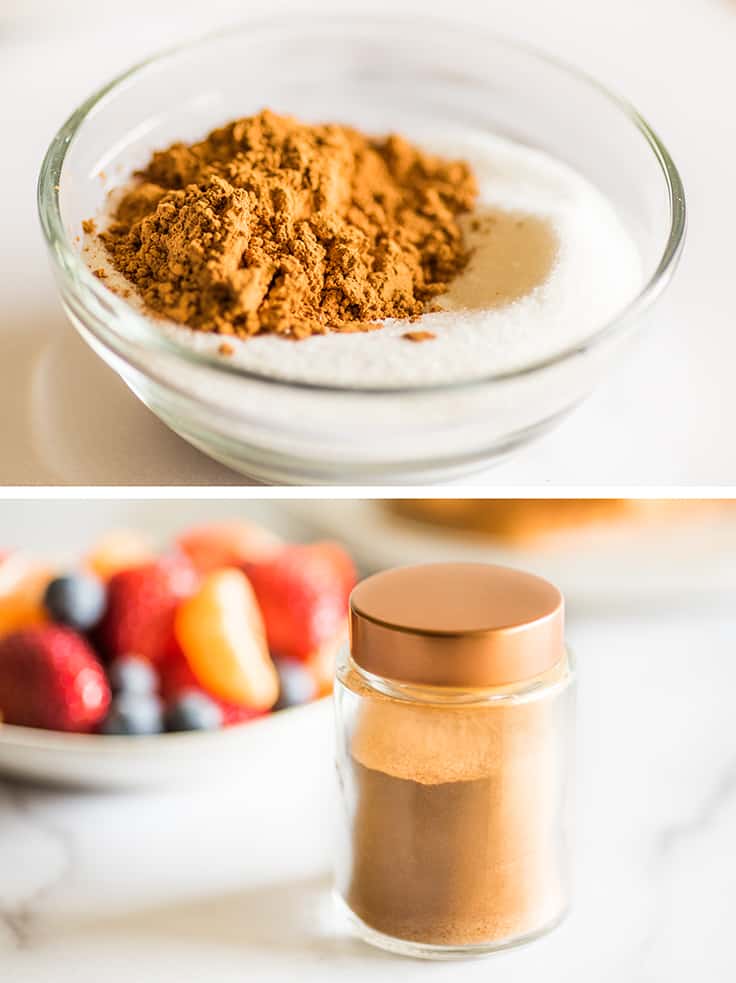 Storing Cinnamon Sugar
Cinnamon sugar stored in a cool, dry place will keep practically indefinitely. A mason jar or a recycled spice shaker both work well for storing your cinnamon sugar.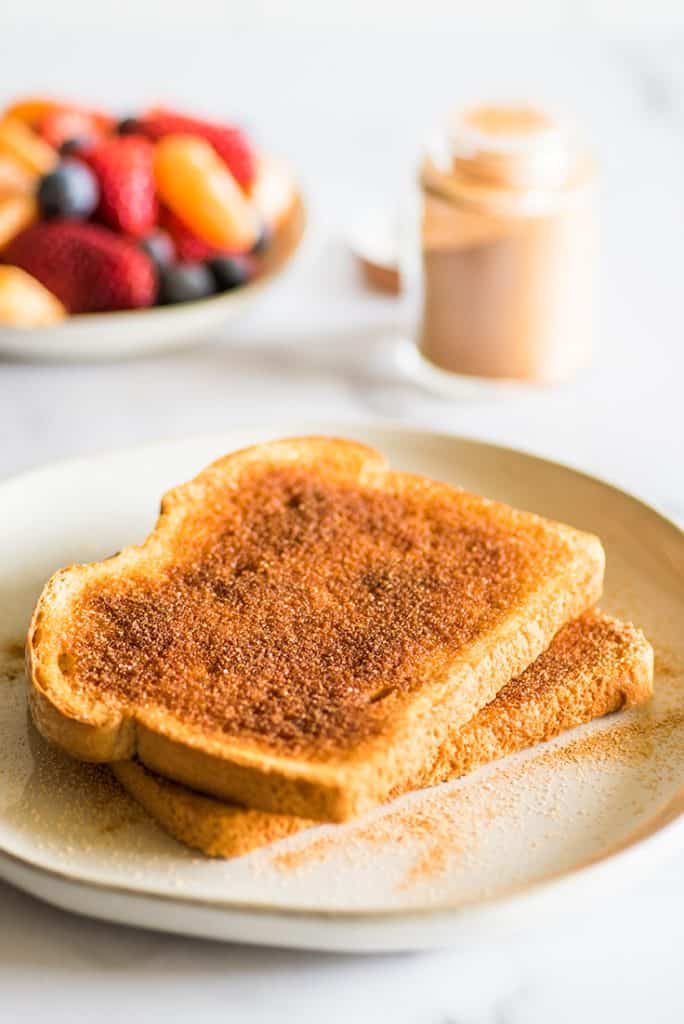 Uses for Cinnamon Sugar
Once you have cinnamon sugar in your spice drawer, you'll find tons of ways to use it. Some of my favorites include: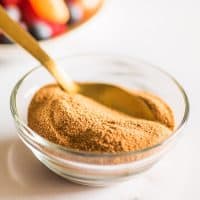 Cinnamon Sugar (The Perfect Ratio)
The perfect ratio for sweet and spicy cinnamon sugar.
Print
Pin
Servings (Hover or Click to Change Yield):
1
tablespoon
Ingredients
A little over 1 cup cinnamon sugar
Instructions
In a small bowl, stir together sugar and ground cinnamon. Store in a cool, dry place.
This post may contain affiliate links, which means I receive a small commission if you make a purchase using them. There is absolutely no additional cost to you.