Fall is here! Let's celebrate with some of my favorite small-batch desserts to enjoy this time of year.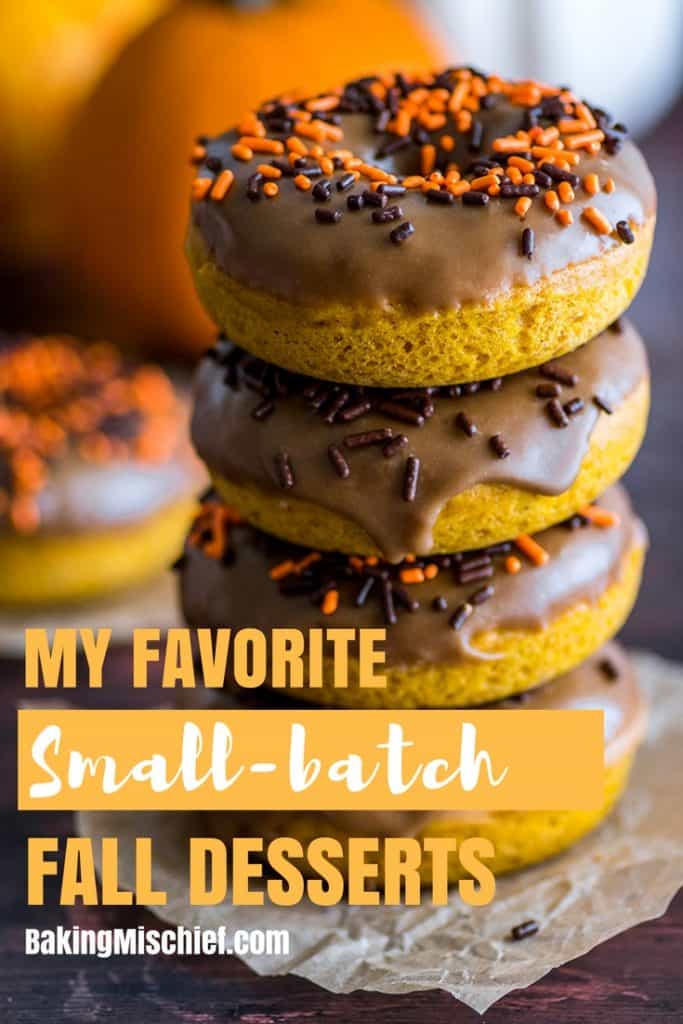 Hey, folks, FALL IS HERE!!
I'm sorry, that wasn't enough exclamation marks. Let me try again: !!!!!!!!!!!!!!!!!!!!!!!!!!!!!!!!!!!!!!!!!!!!!!!!!!!!!!!!!!!!!!!!!!!!!!!!!!!!!!!!!!!!!!!!!!
I'm writing this post on our first rainy day here in SoCal, wearing a fuzzy sweater, new rain boots, and sitting in a tiny empty coffee shop with a cup of coffee at my elbow. This is basically peak happiness for me.
And, even better, since it's officially fall, I don't have to feel slightly silly sharing fall desserts with you here, so today, we are going all in, and I've put together a list of my favorite small-batch fall desserts for you. There's lots of pumpkin, lots of apple, and all good things.
I love making small-batch desserts in the fall because when it starts getting cold outside, I want to bake EVERYTHING. I want to spend long, cozy weekends in the kitchen baking every apple and pumpkin dessert in existence (and maybe come up with a few new ones), but all those treats start to add up FAST.
Making mini versions like these lets me bake to my heart's content, but I don't start getting grumbles from friends and family that I'm making them gain weight, and I don't end up eating my weight in streusel weekend (<– a legit concern).
All of these recipes make 1 to 6 servings, which is the perfect amount of food for one or two people, so you can to indulge in all the best flavors of fall in a (mostly) reasonable manner. 😉
Small-batch Apple Desserts
Small-batch Pumpkin Desserts
Small-batch Maple Desserts