This Top Sirloin Steak with Mustard Sauce recipe is my go-to dinner for busy weeknights when I'm craving red meat! It's fast, healthy, and delicious.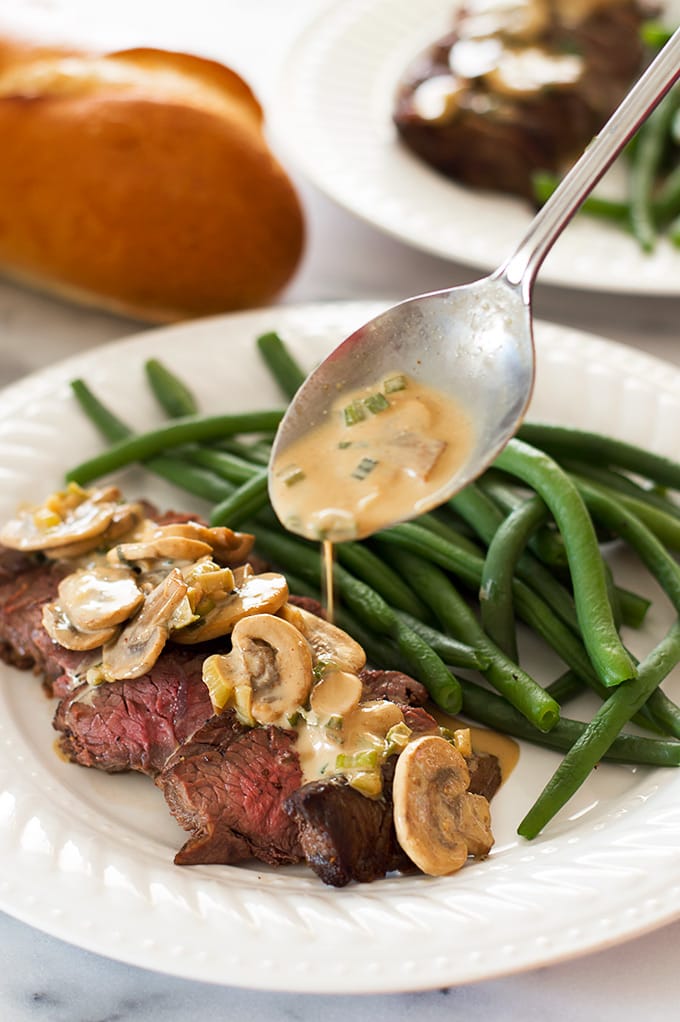 Monday's come around again. How was your weekend? Mine was lovely. As I mentioned in my Homemade Kettle Corn post last week, it's fair time around here, so I got in a little fair visit and went to the movies to see all the pretty men horses in Magnificent Seven. Not a bad weekend at all. 😉
We are nearly through the month of September, which means here on the blog, our month of Simple September Dinners is drawing to a close. But fear not, you know I love me some quick and easy recipes. There are plenty more of them in our future.
This month we made Easy Teriyaki Chicken using chicken thighs and Basil Chicken Pasta with chicken breasts. We are finishing out the month with something a bit more robust: Quick and Easy Broiled Steak With Mustard Sauce. Continue Reading →