Slow Cooker Tri-Tip Sandwiches are my favorite way to enjoy summer BBQ without having to actually barbecue anything!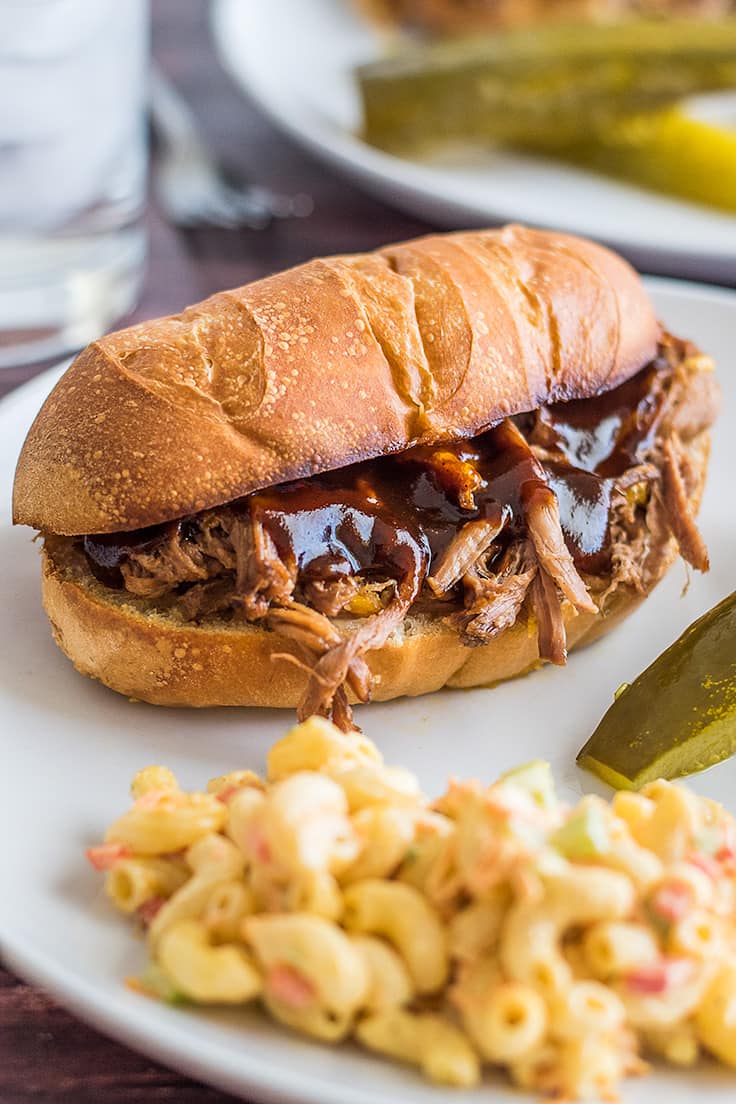 Looking for more slow cooker favorites? Try my Slow Cooker BBQ Chicken Sandwiches for Two, Crispy Slow Cooker Carnitas, and Slow Cooker Beef Fajitas for Two!
I know a lot of people think of the slow cooker as a fall and winter thing, but I LOVE it for summer because who wants to use the oven when it's 105° outside? True story, it was 105+° here in Southern California all last week and it was the worst. WHY IS SUMMER A THING WE DO?
Anyway, slow cookers in the summer are the best, and they are even better when you can use them to make yummy summer food like Slow Cooker Tri-Tip Sandwiches!
We were not grill masters in my house growing up, so this is how we always made Tri-tip BBQ sandwiches (if you feel like sliced tri-tip, you HAVE to try my Oven-baked Tri-tip).
And I'm not going to go down the rabbit hole of arguing how to make the best BBQ sandwich because I think that's pointless, but when you make these BBQ sandwiches, you don't have to stand outside in 105° weather and man a grill. And isn't that its own sort of the best?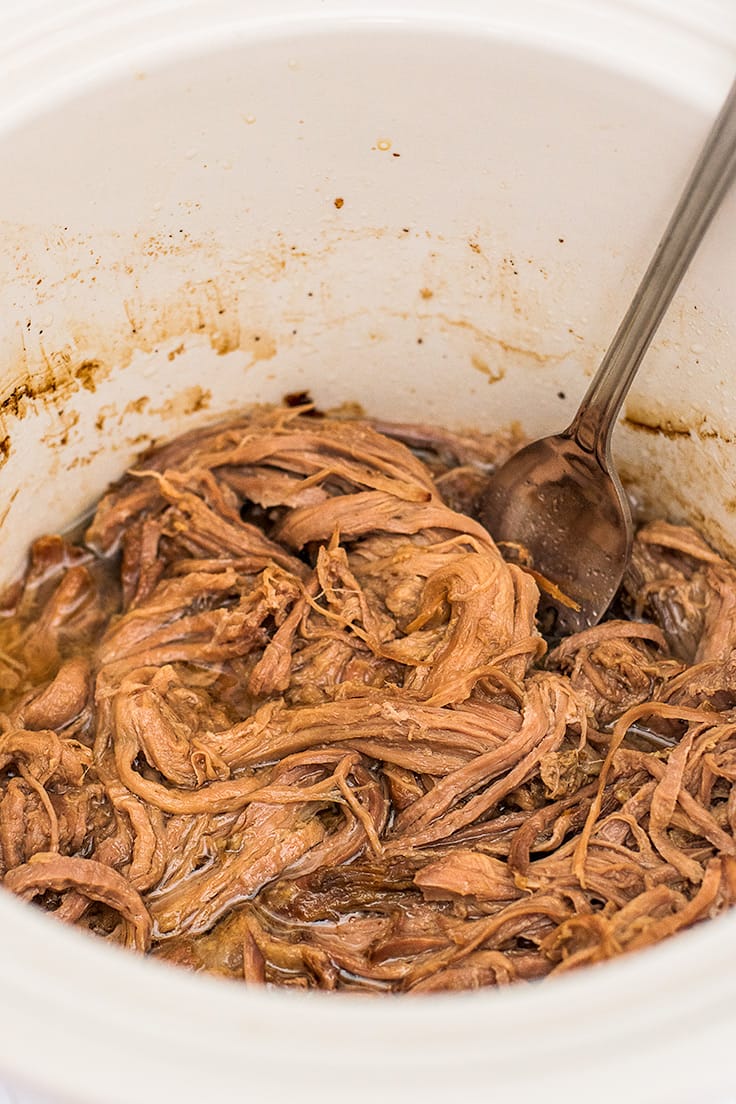 And this best version is pretty amazing. Tri-tip is a great cut of meat, and when you make it in the slow cooker, it comes out fabulously tender and perfect for making into sandwiches.
It's also dead simple to make. In the morning, you just rub your tri-tip with seasoning salt (or a little salt, pepper, and garlic powder will do just fine) and then let the tri-tip cook on low for 8 hours.
See Also: Slow Cooker Beef Rbis
At the end of the day, your house will smell amazing, and you just shred the meat and pile it onto sandwiches topped with BBQ sauce and cheese. With almost no effort, you get to enjoy a little summer BBQ without ever having to step foot outside. And that's living the summer dream if you ask me. 😉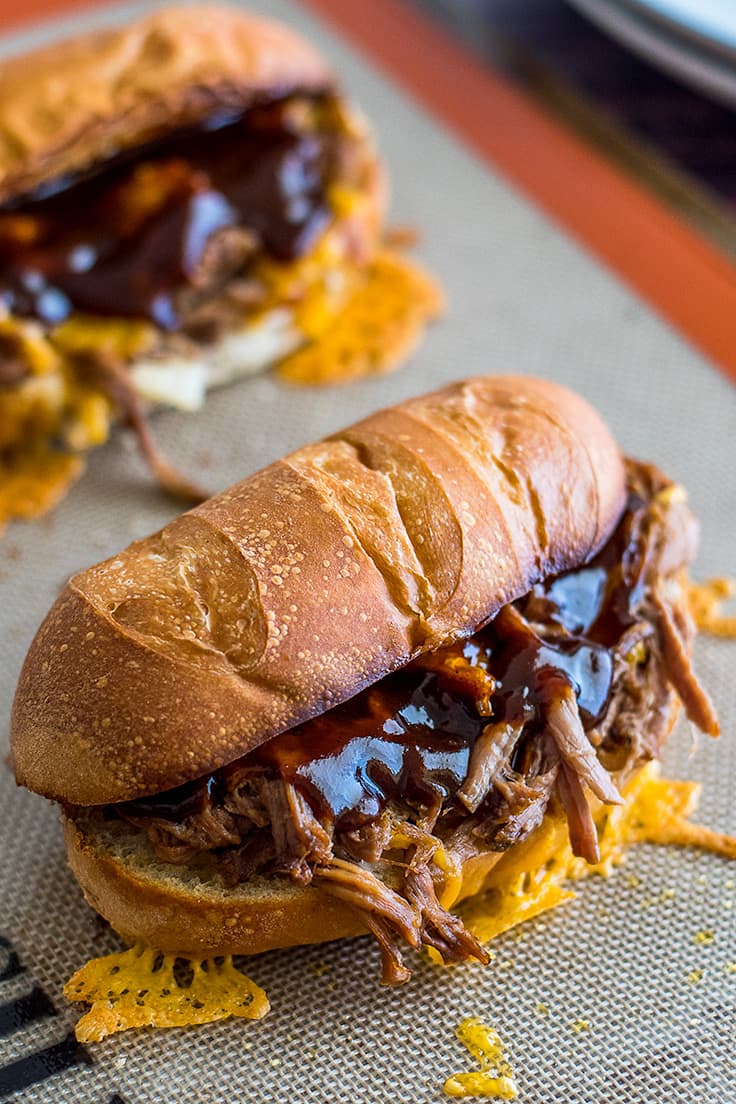 Tri-tip is most popular in California and along the west coast. If you are outside of California and having trouble finding tri-tip in the store, you might find it under other names like "The California Cut" or "Bottom Sirloin Tip."
A standard 1 1/2 to 2 1/2 pound tri-tip is enough meat to make about 5 to 8 sandwiches. If you're a small household, cooked tri-tip is a great candidate for freezing. Just store portions of cooked meat in freezer-safe plastic bags with some of the juices and freeze. Defrost and reheat when you are ready to use them.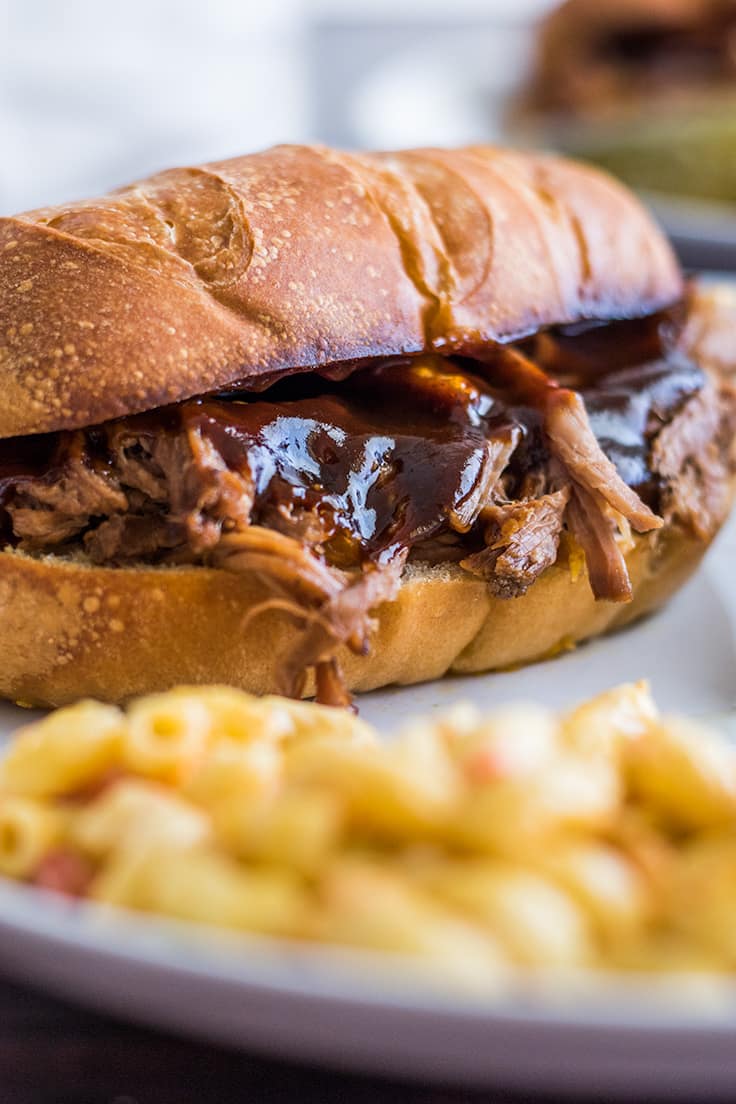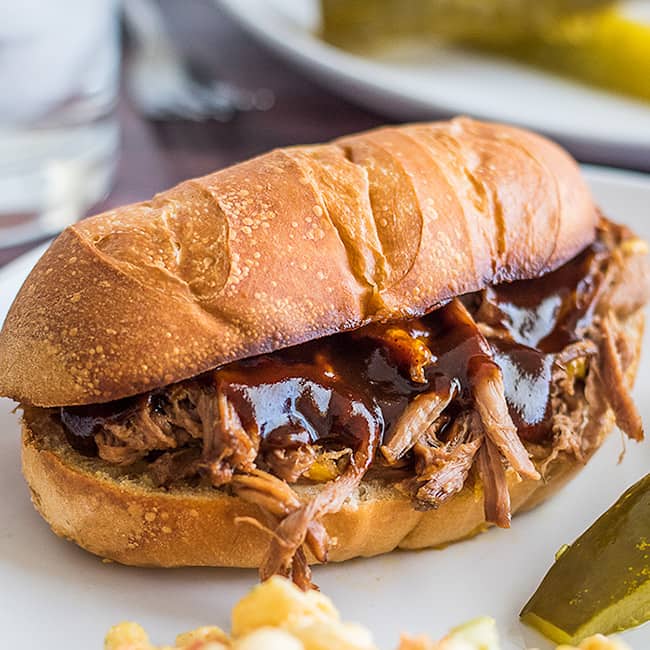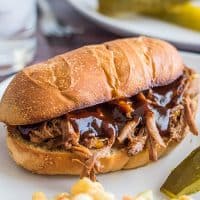 Slow Cooker Tri-Tip Sandwiches
Slow Cooker Tri-Tip Sandwiches are my favorite way to enjoy summer BBQ without having to actually barbecue anything!
Total Time
4
hours
10
minutes
Ingredients
Special Equipment
Slow Cooker Tri-Tip Sandwiches
Seasoning salt

*

1

trimmed tri-tip

*

5

french rolls

sliced open

5

tablespoons

mayonnaise

1 1/4

cup

(

5 ounces

) shredded cheddar cheese

3/4

cup

barbecue sauce
Instructions
Sprinkle seasoning salt over the entire tri-tip. Cook in the slow cooker on high for 3 to 4 hours or low 6 to 8. The meat is done when you can easily pull it apart with a fork. Use two forks to shred the meat in the slow cooker.

Preheat the oven to 400°F. Spread mayonnaise over the inside of the roll and top with the shredded tri-tip and shredded cheese. Bake for five minutes and then turn the broiler on high for 1 to 2 minutes. Cook until bread is toasted and cheese bubbly. Do not leave sandwiches unattended under the broiler. They can burn very quickly!
Recipe Notes
*If you don't have seasoning salt, mix together 2 teaspoons each of salt, pepper, and garlic powder.
*If you buy an untrimmed tri-tip, just cut off as much of the layer of fat as you can before adding the seasoning and cooking. 
This post may contain affiliate links, which means I receive a small commission if you make a purchase using them. There is absolutely no additional cost to you.