18 quick and easy dinner recipes for those nights you need something simply delicious in a hurry.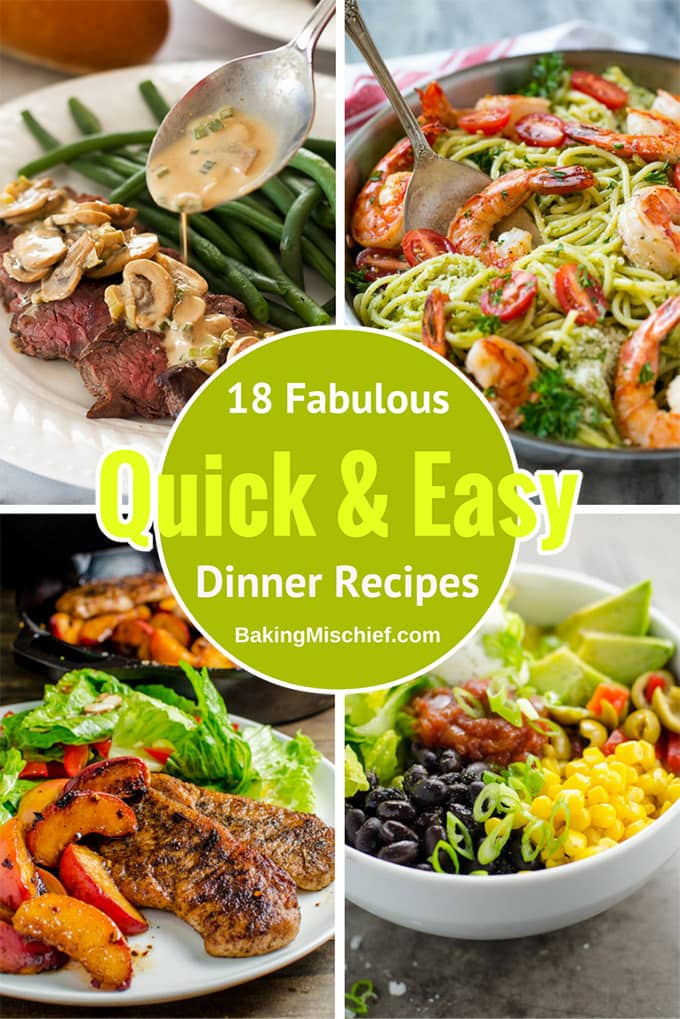 Another month down, another monthly theme on the blog in our rear-view mirror. After last month's theme of Slow Cooker Recipes, for September, we tackled super simple recipes, things you can throw together in a pinch for a quick and easy dinner.
I shared three of my favorites this month:
And for this month's round up I asked some food blogger friends for some of their favorite quick and easy dinner recipes (along with some older Baking Mischief classics). If you need an easy dinner tonight, there's something here for everyone!
Quick and Easy Dinner Recipes