Saturday Morning Snapshot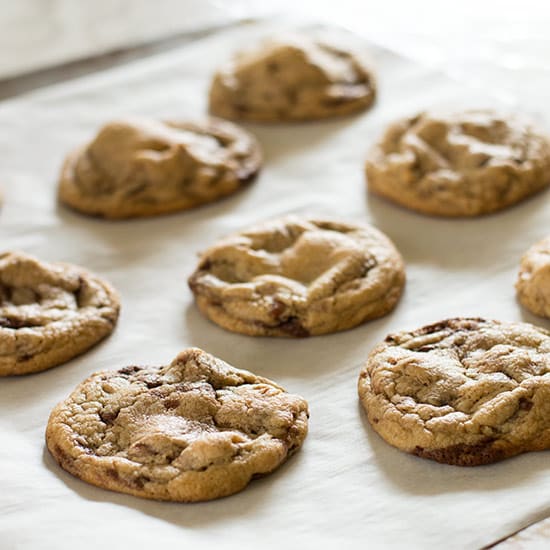 Brunch with my BFF so I made cookies…
State of the Blog
As promised, there were more cupcakes on the blog this week, also broccoli. I can think of worse ways to celebrate the end of Baking Mischief's third month.
We're in March now, so that means it's time for a new monthly series! Tune in Monday for that. Wednesday we have a copycat restaurant recipe that I've lightened up a bit, and Friday, we will have Girl Scout cupcake #2 (it's a good one).
Recipes/posts released this week were:
Pound Cake Cupcakes AKA Cupcakes for Breakfast – Light, buttery pound cake topped with the berries of your choice and smothered in a lot more than a dollop of homemade whipped cream. A perfect excuse to eat cupcakes for breakfast.
Quick Panko and Parmesan Broccoli – An easy, cheesy broccoli side dish with crunchy panko and Parmesan. Healthy, quick, and perfect for busy weeknights.

Tagalong Cupcakes – Delicious pound cake covered in peanut butter buttercream and dipped in chocolate. A perfect cupcake version of the Girl Scout's best cookie.
Pop-culture Corner
The Hannibal Cookbook is available for pre-order! This is great news for Fannibals and cannibals the world over.
Also in the Fullerverse, we got news on Wednesday that Ian McShane has been cast as Mr. Wednesday in the American Gods adaptation. Sometimes dream casting really does come true.
Have you watched the new Ghostbusters trailer? It is doing terrible, terrible things to my Kate McKinnon girl crush.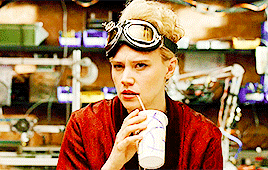 Sony Pictures via Tumblr
Uh, Chris H looks good too.
Finally, just in time for Easter, this chocolate Cumberbunny is the craziest Cumberbatch-related thing I've ever seen, and this is coming from someone who once sculpted a Smauglock out of marshmallow fondant.
Meal Planning
Saturday: Naan Pizza
Sunday: Chicken Pot Pie
Monday: Chicken Parmesan
Tuesday: BBQ Chicken Salad
Wednesday: Chipotle Chicken Sandwiches
Thursday: Sausage and Rice Skillet
Friday: Creamy Chicken Noodle Soup