This BBQ Chicken Pizza is made with cubed or shredded chicken tossed with sweet and smoky barbecue sauce, sliced red onions, and a combo of mozzarella, smoked gouda, and a sprinkle of cilantro.
If you've never tried BBQ Chicken Pizza before, you absolutely should because it's is a total treat. Barbecue chicken makes *such* a good pizza topping, especially combined with red onions, mozzarella and smoked gouda, and cilantro.
Depending on how much time you have, you can make the crust from scratch (I recommend the crust from my Margherita Pizza) and cook the chicken yourself.
Or you can grab a rotisserie chicken and premade pizza crust at the store when you pick up the rest of your ingredients for a super easy weeknight dinner.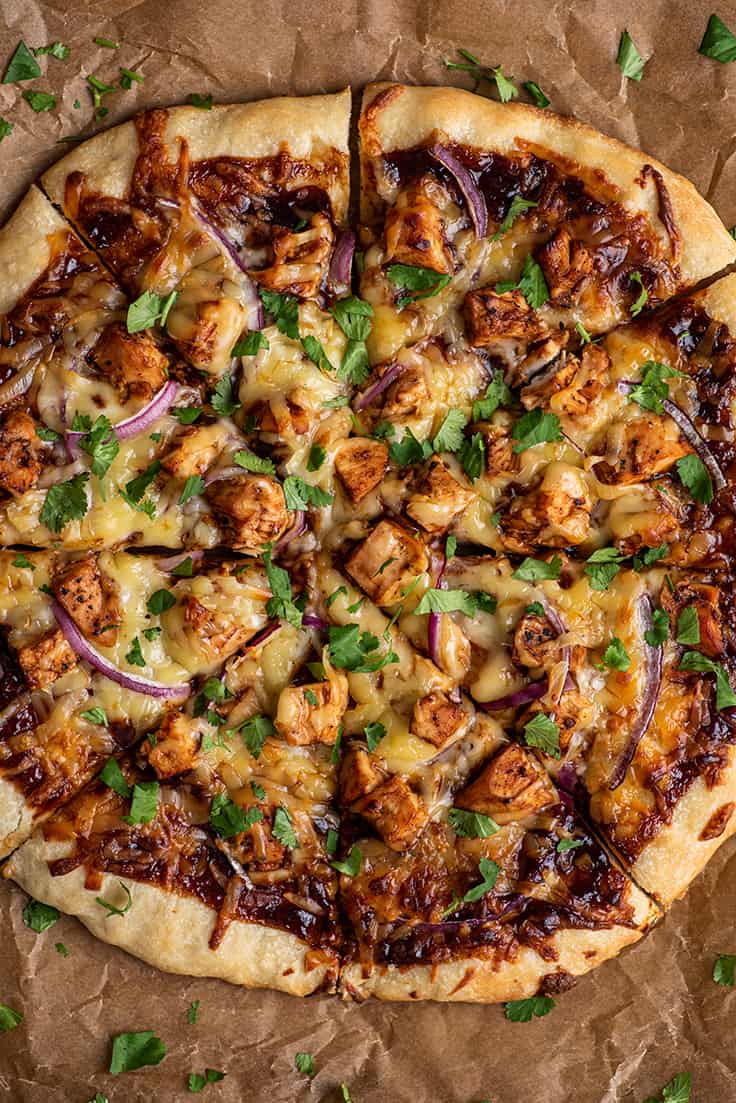 BBQ Chicken Ingredient Notes
Pizza crust: Use your favorite medium-to-large pizza crust recipe or store-bought pizza crust here. If you'd like to try an alternative pizza base, scroll further down in the post for alternative pizza crust suggestions.
Cooked chicken: This recipe calls for 1 cup of cooked chicken. As mentioned above, you can use rotisserie chicken, leftover roast chicken, or if you'd like to cook the chicken breast yourself, I recommend this method for cooking shredded chicken and this method for making cubed chicken.
BBQ sauce: The BBQ sauce you use will have a huge impact on the flavor of your pizza, so be sure to use a BBQ sauce you enjoy. This basic sauce is my go-to for BBQ pizza.
How to Make BBQ Chicken Pizza
To make the pizza, you'll pre-season your cooked chicken with salt and pepper and toss it with a little BBQ sauce so it's well-coated. Then you'll just assemble the pizza.
Spread BBQ sauce over the pizza crust and layer on the rest of the ingredients (minus the cilantro). Once that's done, it goes into the oven and comes out gooey, beautiful, and delicious.
Sprinkle with chopped fresh cilantro (don't skip the cilantro–it adds a ton of flavor) and dig in!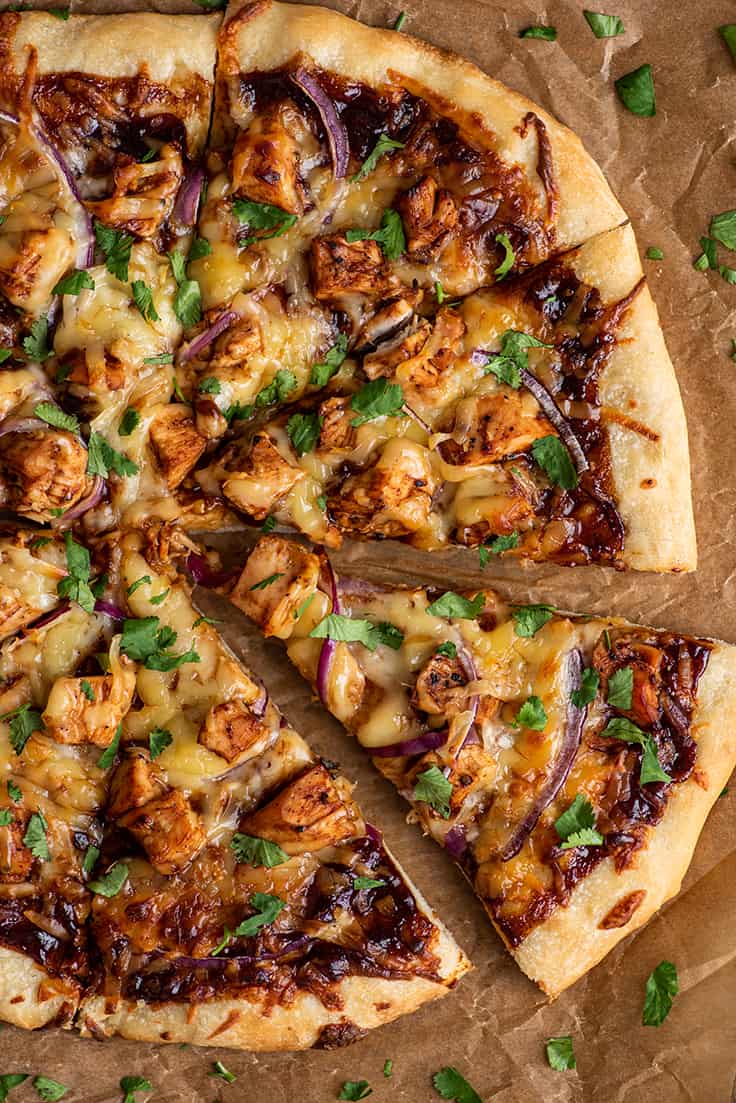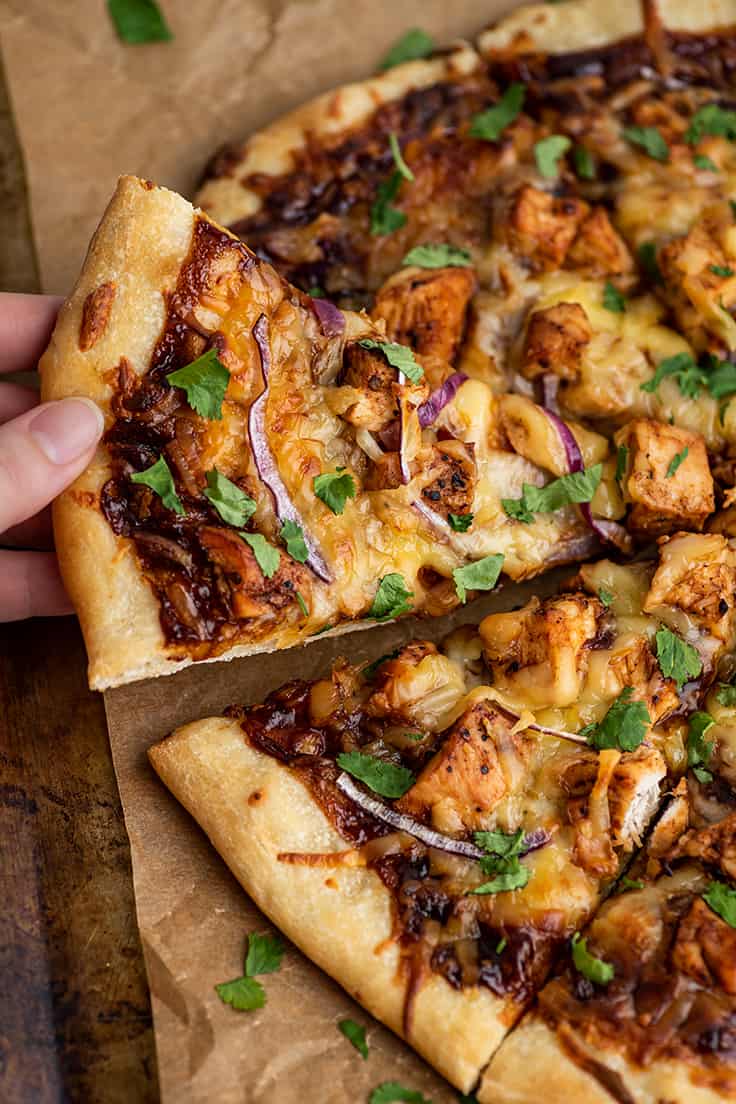 This post may contain affiliate links, which means I receive a small commission if you make a purchase using them. There is absolutely no additional cost to you.