Saturday Morning Snapshot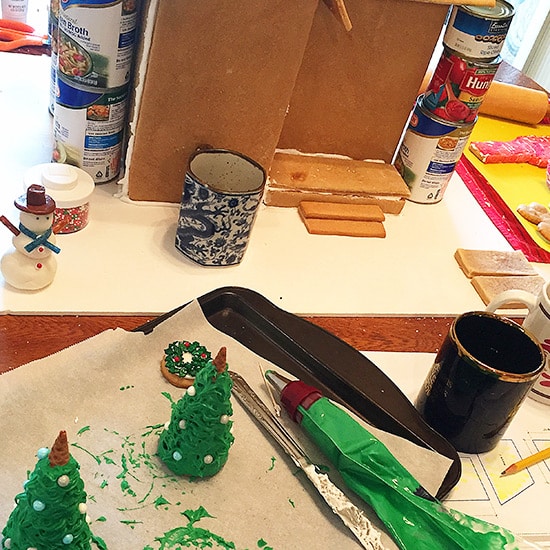 Chaos.
State of the Blog
Week two is finito! We made cookies. So many cookies. Next week there will be a vegetable. Probably. Maybe.
Recipes released this week were:
Chai Sugar Cookies with Eggnog Glaze – Chai + Eggnog = The perfect Christmas cookie. 
Miniature Hot Chocolate Cookies – Rich (and adorable) mini hot chocolate cookies.
Pop-culture Corner
Did any of you catch the Doctor Who season finale last week? I haven't been a huge fan of the Moffat era or Clara (Donna foreverandeveramen), but found I found the episode genuinely affecting and lovely.
The new X-Men: Apocalypse trailer was released yesterday. My reaction was: Not enough Fassbender. Not enough chess. Not enough Oscar Isaac's face. This is like my Lee Pace, Guardians of the Galaxy nightmare all over again.
We are six days out from Star Wars. Are you ready?
These Hamilton drawings are so perfect they are killing me.
And season 2 of Serial is heeeeeeere!
Meal Planning
Saturday: Spaghetti with Meat Sauce
Sunday: Chicken Pot Pie
Monday: Shanghai Noodles
Tuesday: Steak Salad with A1 Vinaigrette
Wednesday: Panini
Thursday: Basil Chicken Pasta
Friday: Easy Peasant Soup with Cheddar Scones