Saturday Morning Snapshot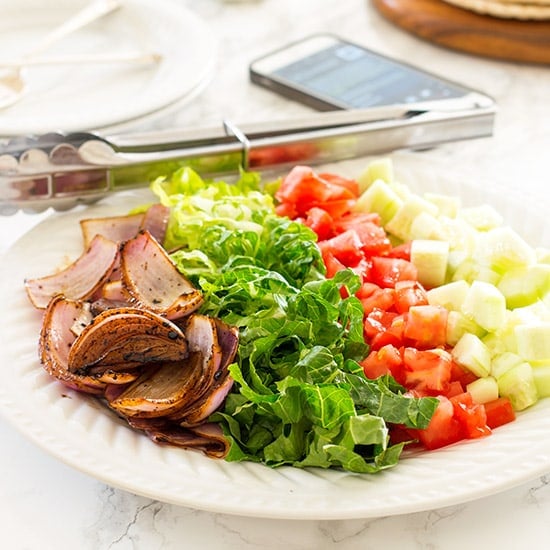 Photographed an "Avengers"-themed recipe this morning and then feasted like a Norse god…
State of the Blog
Around the internets, you can find Baking Mischief recipes in a few round ups this week. Cathy from Our Mini Family included my Salted Pretzel and Nutella Chip Cookies in her list of "10 Decadent Recipes to Help You Celebrate National Pretzel Day" and Renee of Renee Nicole's Kitchen included my Quick Panko and Parmesan Broccoli in this fantastic roundup of "13 Flavor Filled Side Dishes". And finally, my Salted Caramel Snickerdoodle Milkshake was on Buzzfeed with a ton of other AMAZING looking milkshakes.
On the blog, I posted some delicious pesto sandwiches on Monday. My planned recipe for Wednesday wasn't quite up to snuff, so I wrote about my favorite podcasts to cook to instead. And Friday, I added some boozy cupcakes to the blog's surprisingly extensive cupcake recipe library.
Next week we will finish up the April Hot Sandwich series with my favorite hot sandwich and a round up. And on Friday, my Captain America: Civil War recipe goes live. I can't wait to share that one with you!
Recipes/posts released this week were: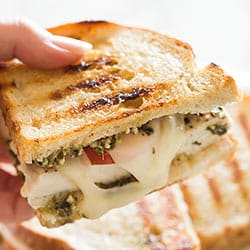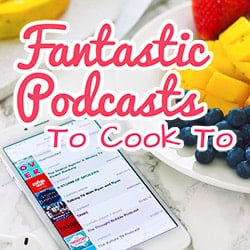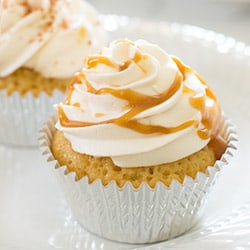 Pesto Chicken Sandwich on Sourdough – Sourdough, toasted in olive oil and topped with grilled chicken, pesto, Swiss cheese, and fresh tomatoes. A perfect easy and attractive dinner for guests or a cozy night in.
6 Fantastic Podcasts to Cook to – Six of my favorite (non food-related) podcasts to cook to.
Kahlua Tres Leches Cupcakes – Classic Tres Leches Cupcakes with a boozy Kahlua twist. An easy and delicious recipe just in time for Cinco de Mayo.

Pop-culture Corner
It's Game of Thrones premiere weekend. Are you going to be watching? I will be!
We have a new Doctor Who companion! After being pretty meh on Moffat's last two companions, I'm genuinely excited for Bill.
Introducing Pearl Mackie as Bill, the #NewCompanion! Welcome to Team #DoctorWho, Pearl!https://t.co/jQpVqxU4tX

— Doctor Who BBCA (@DoctorWho_BBCA) April 23, 2016
Did you catch Food52's "9 Shel Silverstein Poems—& What They've Taught Us About Eating?" It's a delightful read, but the omission of Ladies First and its lessons on manners and cannibalism is borderline unforgivable. 😉
American Gods (which started shooting this week!!) announced a couple new cast members, and holy heck, that is a great cast. I didn't know I needed a Peter Stormare Czernobog, but after Mr. Wednesday, it might just be my favorite casting so far.
And finally, have you watched the The Magnificent Seven trailer yet? Soooooo, this movie was not really on my radar and then that trailer dropped and oh man, it is now.
Meal Planning
Saturday: Lasagna
Sunday: TBD
Monday: Sherry Porkchops
Tuesday: Salad
Wednesday: Chicken Parmesan
Thursday: Easy Peasant Soup
Friday: Homemade Margherita Pizza