The top 10 most popular posts on Baking Mischief in 2016.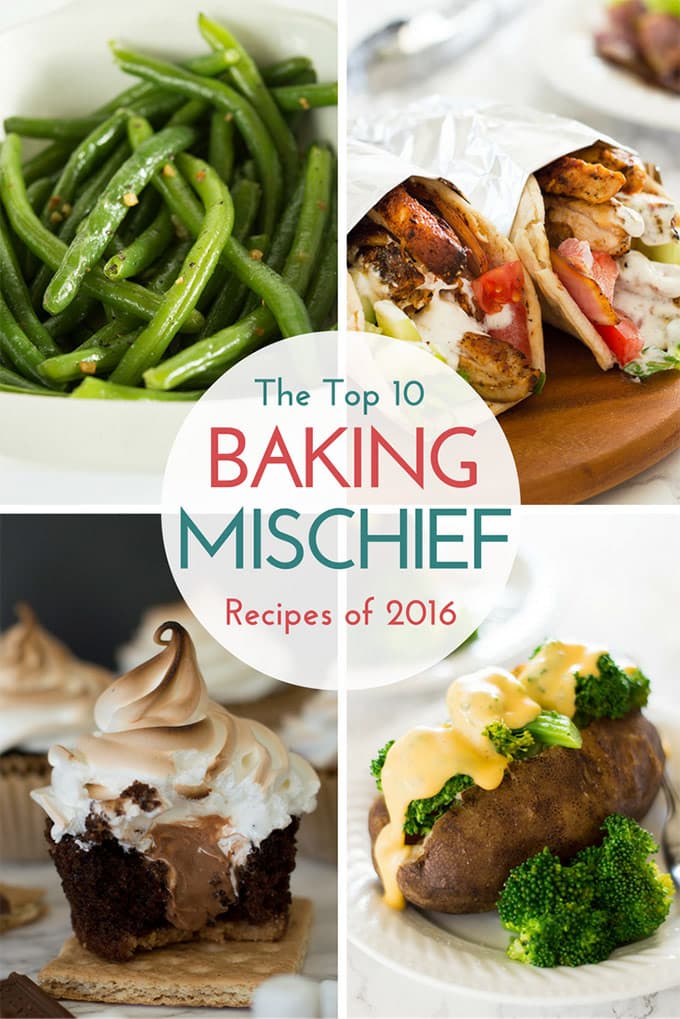 It's the last Monday of 2016! How were your holidays? Were things crazy busy or low-key and relaxing? Did you get everything on your wishlist?
My Christmas and the days leading up to it were pretty perfect. My sister was in town and we did a ton of baking for friends and neighbors, and I spent Christmas day with my family during which, I ate waaaaay too much good food.
With Christmas over, 2016 is very nearly in the rear view mirror. And while I'm more than happy to say goodbye to this year, before we do, I thought it'd be fun to take a look at what was popular on Baking Mischief in 2016.
Aside from my ridiculous(ly good) S'mores Cupcakes and its sister recipe, Easy Marshmallow Frosting, the Baking Mischief 2016 Top 10 list is a wonderfully practical group of recipes. Easy dinners, one decadent special occasion dessert/breakfast, a perfect quick vegetable side, and simple healthy treats for four-legged best friends.
I don't think it's a coincidence that the most popular recipes on the site are also the ones I find myself making over and over again in real life.
Top 10 Recipes of 2016
#10 – 
How to Cook Perfect Chicken Breasts for Salads and Sandwiches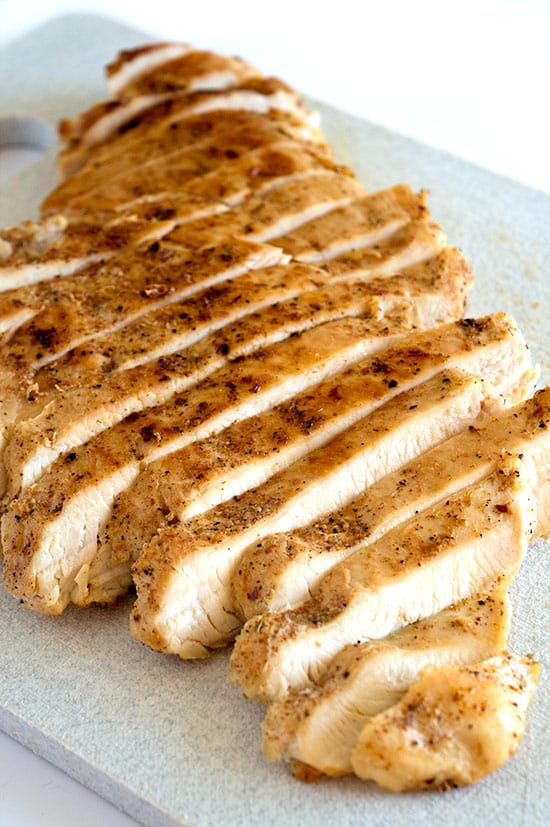 #1 – No-fail Butter and Garlic Green Beans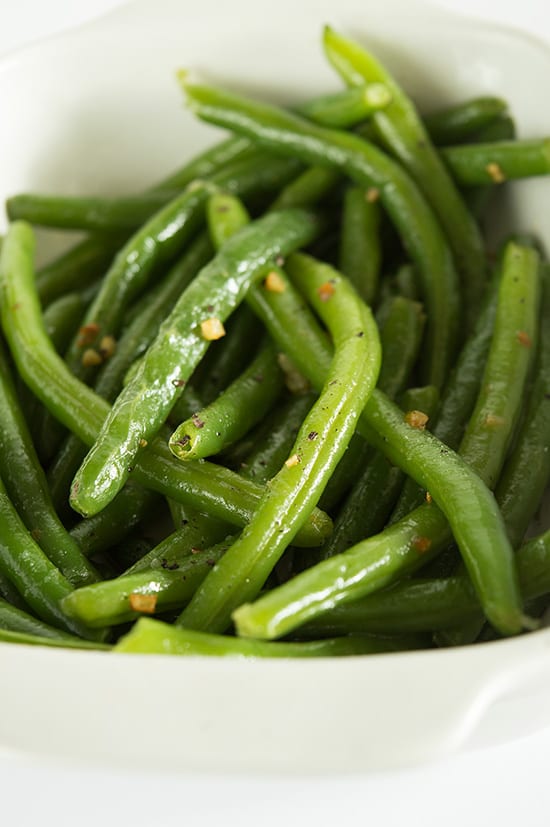 Stay tuned later in the week for my favorite recipes of 2016!