Saturday Morning Snapshot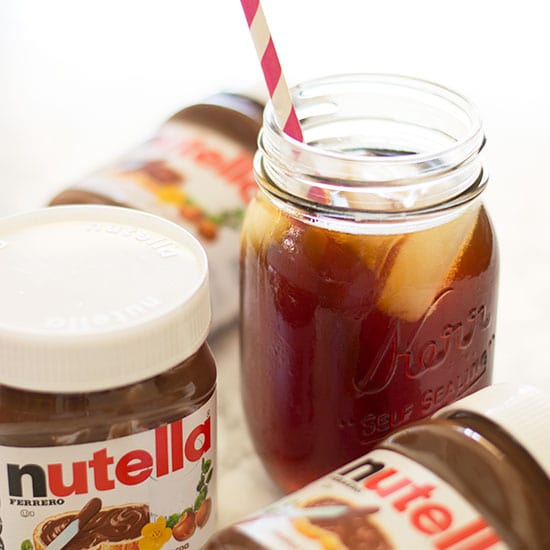 Can you possibly guess what the main ingredient in two of today's test recipes was?
State of the Blog
On the blog this week we finished up March Meatless Mondays with a delicious creamy pasta and a round up of a year's worth of Meatless Monday recipes, and on Friday, there was my new favorite milkshake. Have you checked out that post yet? I love everything I post on the blog, but I really love this one.
Next week's the start of our April series. I love the subject matter, but having shot two of the recipes already, I can say that this is the hardest thing I've ever tried to photograph and I have no idea why! Keep an eye out for that on Monday. Then there's a quick and easy side on Wednesday and a positively adorable desert on Friday.
Recipes/posts released this week were:
Easy Fettuccine Alfredo With Broccoli – A quick and easy vegetarian dish for busy Meatless Mondays, full of broccoli and cheesy Alfredo goodness!
48 More Meatless Monday Meal Ideas – An entire year's worth of delicious Meatless Monday dinner ideas.
Salted Caramel Snickerdoodle Milkshake – A ridiculously delicious snickerdoodle milkshake topped with salted caramel and whipped cream.

Pop-culture Corner
Why did no one tell me Grantchester season 2 was airing right now on PBS!? There has been such a dearth of pastoral picnics, disconcertingly attractive vicars, and Labrador puppies in my life since season 1 ended!
Archer is also back! Some of my fellow geeky bloggers did Archer-themed posts for the premiere and they – are – fantastic!
Is anyone else watching Hap and Leonard on Sundance? I binged episodes 1-5 this week in preparation for the season finale on Wednesday. It's so good, like Justified, minus the law element. All the episodes are available on demand if you want to catch up!
Marvel's Poe Dameron #1 drops next week. I'm not really much of a comics reader, but I somehow got roped in to baking Poe's Jacket cookies for a comic shop release party, so I think I'm going to have to check this one out.
And speaking of Marvel, what do you think of these new Doctor Strange photos? I love Cumberbatch's hair and Ejiofor's sword, but that practical footwear looks like someone spray painted my dad's tennis shoes and made them into boots. Not into it.
Meal Planning
Saturday: Take Out
Sunday: BBQ
Monday: Easy Peasant Soup
Tuesday: Chicken Salad
Wednesday: Sweet and Sour Chicken
Thursday: Shanghai Pork
Friday: Chicken in Basil Cream Sauce with Orzo