20+ banana recipes to use up those browning bananas sitting on your counter.
Have some ripe bananas on your counter and not quite sure what to do with them? My friend, I have so many ideas for you.
Below you'll find some fabulous banana recipes to use up those bananas, both from Baking Mischief and around the internet divided by exactly how many bananas you'll need to make them.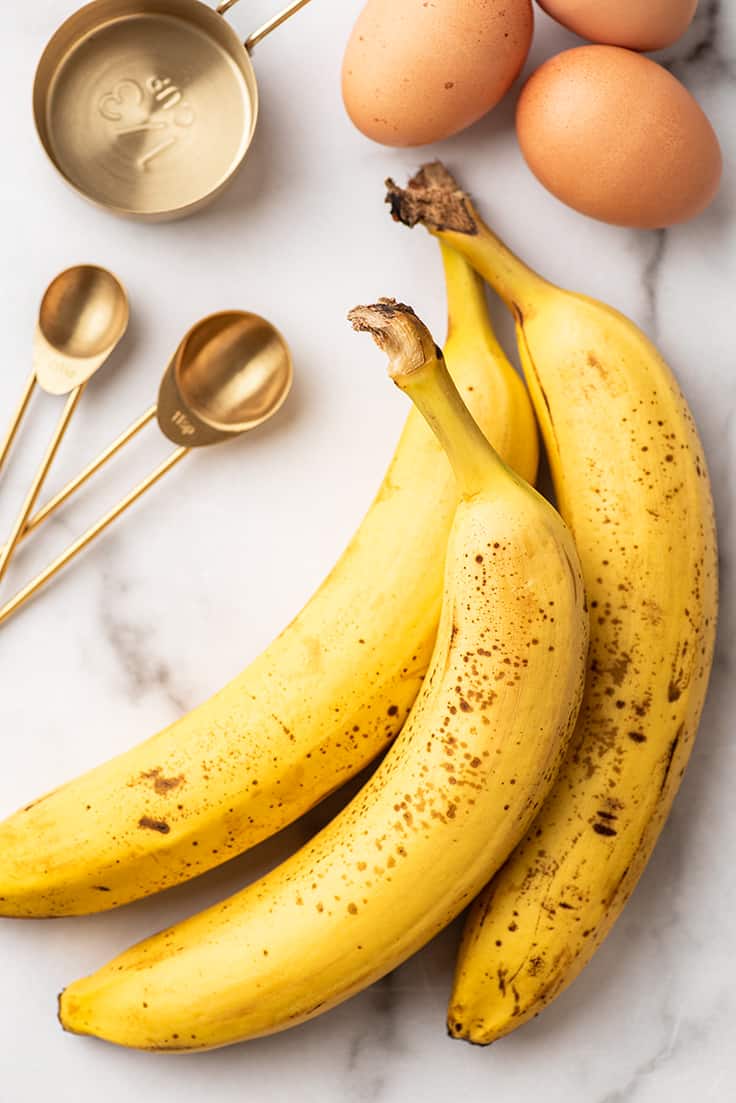 But before we get to the recipes…
What can I do with lots of ripe bananas?
Freeze them! While I'm a big fan of cooking with bananas, you can only eat so many loaves of banana bread at once, so if you have a ton of ripe bananas, just freeze most of them.
There's no loss in quality when you use them for baking or smoothies later down the line, and it's great having ripe bananas in your freezer so you know you can always make a batch of banana bread when you feel like it.
I wrote a whole post on the best way to freeze bananas, so go check it out for tons of tips and tricks, but long story short, simply freeze your bananas, peeled or unpeeled, whole, sliced, or mashed in an airtight container or freezer bag for up to 3 months.
You Might Also Enjoy: How to Quickly Ripen Bananas
The Banana Recipes
Okay, we've talked about freezing bananas, now on to the recipes.
1 Banana Recipes
2 Banana Recipes
3 Banana Recipes
4+ Banana Recipes
This post is a part of my Waste Not series, a series of posts dedicated to reducing food waste in the kitchen. You might also enjoy: