Saturday Morning Snapshot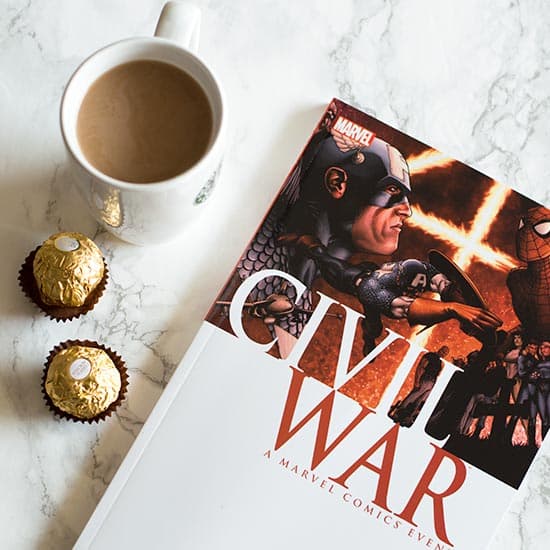 Let's do this thing…
State of the Blog
Happy Valentine's Day, everyone! I hope you are spending it exactly how and exactly with whomever you want to.
We were in full-on Valentine's Day mode here on the blog this week. Up first was my favorite ham and potato soup, perfect for a cozy night in with the one you love. On Wednesday, I posted a super simple, super easy pink hot chocolate recipe. That recipe really took off on StumbleUpon, so if you found the blog via SU, howdy! We ended the week with my small batch cinnamon rolls and guys, I am so glad to have finally posted this recipe. I did so many test batches of these amazing things that my freezer is filled with them!
Next week I finally get to publish a recipe I've had floating around my brain for years, we're starting a new, recurring set of posts called "Waste Not," and we'll continue our February soup and stew series with recipe number three.
Recipes/posts released this week were:
Easy and Comforting Ham and Potato Soup – Pure comfort food in a bowl. Easy, fast, and low-calorie, this is one of my favorite busy weeknight meals.
Pink Hot Chocolate With Mason Jar Whipped Cream – The cutest hot chocolate ever, with homemade whipped cream!
Easy Overnight Cinnamon Rolls for Two – A rich and indulgent breakfast with outrageously amazing cream cheese frosting. Make the rolls the night before, throw them in the oven in the morning, and enjoy your breakfast in bed. No fuss, stress, or mixer needed!
Pop-culture Corner
Anyone seen any good movies lately? I'm usually an avid moviegoer, but I haven't made it to the theaters yet in 2016. I might try to catch The Revenant before the Oscars, but I don't know. That's a long movie and I don't love Iñárritu.
The Hamilton cast will be performing the show's opening number at the Grammys this Monday!!! In other news, I will be watching the Grammys this year.
What'd you think of the Captain America: Civil War trailer that dropped during the Super Bowl? I wasn't super into most of the adds this year, but I was pretty in the bag for this one.
Bryan Fuller is helming the new Star Trek series for CBS. I repeat, Star Trek is returning to television under the care of my very favorite show runner. Today is a happy day.
And speaking of Fuller shows, you can and should make this origami Hannibal heart for the murder husband in your life this Valentine's day.
Meal Planning
Saturday: Pizza Margherita
Sunday: Chicken Curry
Monday: Easy Creamy Chicken Pasta with Bell Peppers
Tuesday: Light and Healthy BLT Salad
Wednesday: Panini
Thursday: Chicken in Cream Sauce
Friday: Tortellini Soup