Saturday Morning Snapshot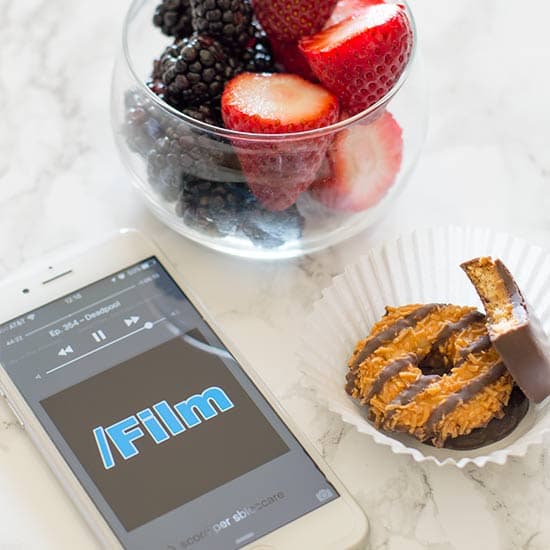 Edible props from the morning's shoots and the /Fimcast to help pass the time…
State of the Blog
Hey look, my Simply Delicious Asian Chicken Salad is in a round up of 15 Tasty Recipes To Help You Keep Those Healthy Eating Resolutions on Buzzfeed. You should check out the other recipes on the list. There are some really good ones on there.
Also on the internets, Baking Mischief was Foodista's featured blog of the day on Wednesday. Many thanks to them for that!
On the blog this week, I got to share my Green Eggs and Ham Mini Quiches, which I've been wanting to make for YEARS. Wednesday, post numero uno of our new "Waste Not" series went up, which included buttermilk freezing and substitution tips and links to forty fantastic recipes to use up leftover buttermilk. And Friday, we had my Sharp Cheddar Broccoli Chowder, of which I still have a serving in my freezer and am thinking about eating right now…
Next week, we have one of my favorite sides to pair with soups, the final entry in our February soup and stew series, and a special treat inspired by our friends across the pond.
Recipes/posts released this week were:
Green Eggs and Ham Mini Quiche – Green eggs, ham, and cheddar cheese in a buttermilk crust make a fun and delicious tribute to one of Dr. Seuss' most beloved works. So tasty you might not want to share them with the kids!
What to Do With Leftover Buttermilk – How to freeze and substitute for buttermilk and 40+ recipe ideas to use up this often-wasted ingredient!
Sharp Cheddar Broccoli and Ham Chowder – Broccoli and ham chowder made with sharp and delicious cheddar cheese. A perfect and easy weeknight dinner for those nights when cheese is a necessity.
Pop-culture Corner
Did you watch the Grammys last week? I tuned in and out throughout the evening, but that Hamilton number was perfection.
Any comics fans in the house? Soooooo, I read Civil War last weekend and let's just say, way less nuance and way more gratuitous Spiderman crotch shots than I was expecting… Kinda glad Cap 3 is going to be a loose adaptation.
I am obsessed with the Sherrilyn Kenyon/Cassandra Clare lawsuit going on right now, not just because as a young teen, I devoured everything Kenyon ever wrote, but also because Clare is such a polarizing figure in the literary world.
New Girl creator, Liz Meriwether's Vulture essay that ran this week on the comedy inspired by living in and hating LA is so lovely it almost makes me want to start watching New Girl again.
Finally, I've been doing a Pushing Daisies rewatch, and man, I had forgotten how just how much good singing there is on that show. A Pushing Daisies recipe is percolating. I just have to figure out when to fit it in…
Meal Planning
Saturday: Spaghetti
Sunday: Oven-baked Beef Ribs
Monday: Teriyaki Chicken
Tuesday: Simply Delicious Asian Chicken
Wednesday: Carne Asada Burrito Bowls
Thursday: Chicken in Cream Sauce
Friday: World's Easiest Chicken Taco Soup