Saturday Morning Snapshot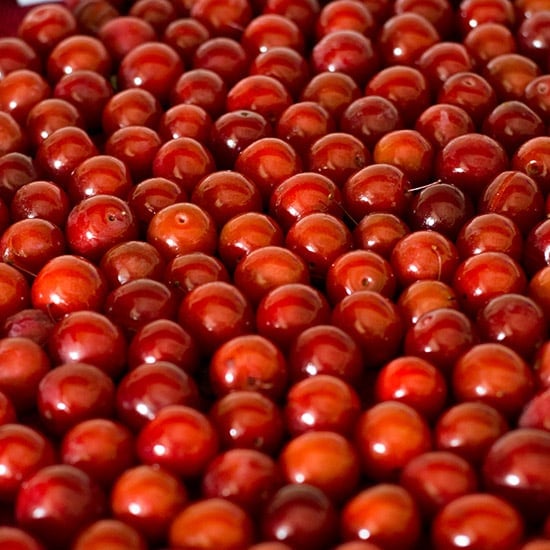 Was given about a million of these strange tiny plums. Don't know what type they are, but I do know they're pretty tasty!
State of the Blog
This week was the last week of Nerd Month! I had so much fun this month coming up with recipes for and writing about shows, movies, and books (okay, book, singular) I love, but I'm glad we've reached the end of it. Finding the perfect GIFs to use in posts is surprisingly time-consuming, as was editing down my gushing over every single book/movie/tv show I posted about.
For the last set of Nerd Month recipes, I posted two from British television favorites and one from Bob's Burgers, the sweetest animated comedy on television.
Next week the blog turns six months old! My baby blog is growing up. 🙂 To celebrate, I'm adding an extra posting day to the schedule every other week. Starting yesterday, two Saturdays a month, a simple foundation recipe or favorite tip or trick will go up. This way I can still keep more interesting recipes coming during the week, but provide step-by-step walk throughs for some of my most-used basics. This week I started with with my favorite buttermilk pie crust.
Later this week, there will be the usual end-of-the-month theme roundup post, a healthy and easy dinner, and my new favorite summer dessert.
Recipes/posts released this week were: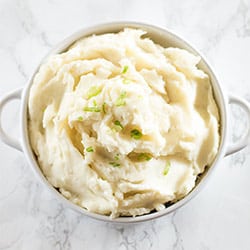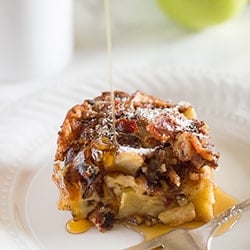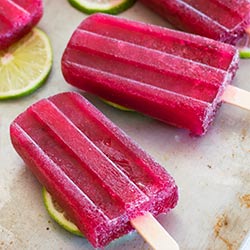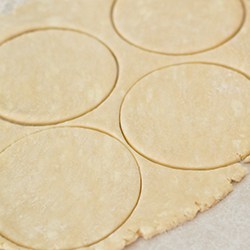 No-recipe Homemade Mashed Potatoes – How to make easy homemade mashed potatoes with no recipe required, instructions I wish someone had given me during my childhood of eating boxed mashed potatoes!

Bacon Dutch Apple Baby For Two – Smokey bacon and tart apples make this Dutch Apple Baby pancake the perfect breakfast for a lazy weekend morning.
Tinto De Verano Red Wine Popsicles – Super easy Tinto De Verano red wine popsicles made with your favorite red wine, lemon lime soda, and a homemade lime simple syrup. Delicious, boozy treats perfect for a grown-up summer.
My Favorite Buttermilk Pie Crust – My favorite flaky, delicious buttermilk pie crust (made with a food processor). This is seriously the easiest pie dough you will ever make or work with!
Pop-culture Corner
It's season finale time! How are all your favorite shows wrapping up? Any good twists or cliffhangers?
I caught The Nice Guys this weekend and it was soooooo charming and funny! Have you seen it yet?
Fellow Game Of Thrones fans, what did you think of last week's hold the door moment? Did it get you? I might just be a monster, because I was UNMOVED!
Then again, this is coming from someone who cried over the shenanigans of a Winchester on the Supernatural finale this week, so my emotional responses are clearly suspect.
It's James Bond casting speculation time! Who do you want to replace him? I know Tom Hiddleston is the front runner, but I really had my heart set on Tom Hardy or Idris Elba.
Finally, speaking of Tom Hiddleston, I let all the episodes of the Night Manager build up on my DVR. Now that it's finished airing in the States, I can't wait to binge it. Has anyone watched this yet?
Meal Planning
Saturday: Homemade Margherita Pizza
Sunday: Chicken and Asparagus Pasta
Monday: BBQ Steak with Corn on the Cob
Tuesday: Slightly Spicy Chipotle Chicken Salad
Wednesday: Mom's Chicken Noodle Soup
Thursday: Sausage and Zucchini Bake
Friday: TBD
Wishing you a great weekend and a peaceful Memorial Day!