How to make easy homemade mashed potatoes with no recipe required, instructions I wish someone had given me during my childhood of eating boxed mashed potatoes!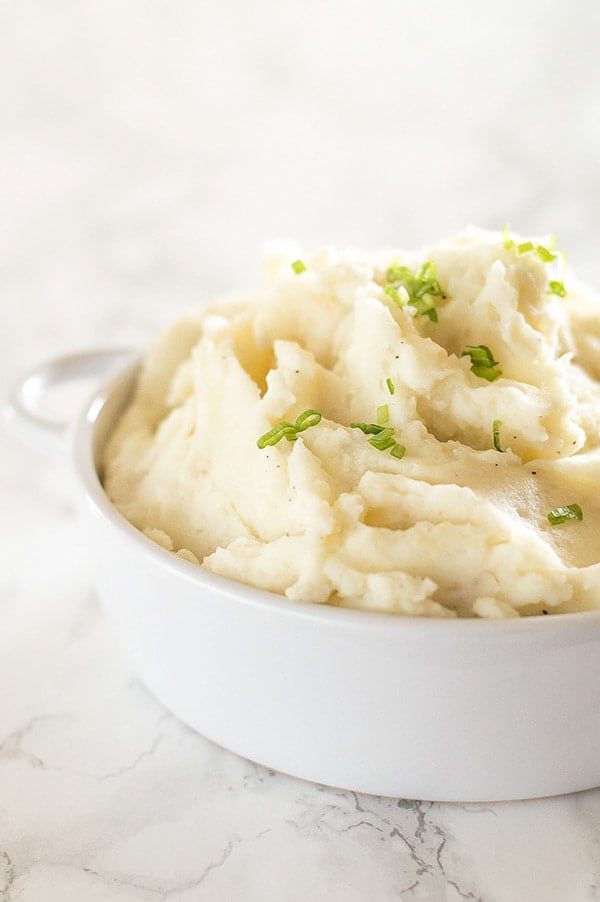 We're in the home stretch of Nerd Month (to find out more about Nerd Month, click here), and today we are taking a little hop across the pond. I'm a huge fan of British television, so I actually can't believe it's taken all month to tackle a British TV show, but here we are, and we're starting with a good one: The IT Crowd.
Are you a fan of The IT Crowd? It's one of my favorite comedies. For those who haven't seen the show, it's a sitcom about the misadventures of the members of an IT department at a terrible company. It's smart, hilarious, and available on Netflix and Hulu.
One of my favorite episodes is "Italian For Beginners" in which one of the characters, Roy's latest girlfriend reveals that her parents died in a fire…at a sea parks. She tells him they can never speak about it ever again, leaving Roy to go a little crazy trying to figure out how it happened. To try and solve the mystery, he builds a sea parks model out of mashed potatoes…and now you can too.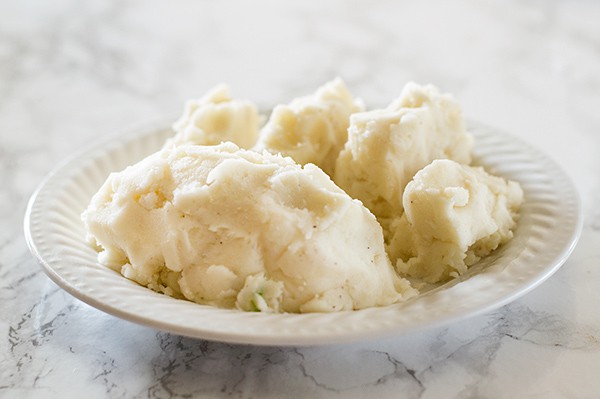 This is a (non) recipe I've been wanting to post for a long time because it's literally life-changing. I grew up in a household where mashed potatoes came out of a box. I don't know why. I mean, my parents loved me. They are good people. Why did they do that to me?
I kid, but barely. I feel very strongly about this. Boxed potatoes shouldn't happen to good people, not when homemade mashed potatoes are so easy to make.
See Also: Quick Gravy
So this isn't really a recipe so much as a technique so you never have to eat potatoes out of a box again. So it's completely customizable, and can be healthy (as healthy as you consider potatoes to be), or sinfully rich, vegan, or loaded with dairy.
This is the "recipe" I wish someone had handed me as a new cook, so if you are experienced in the kitchen, this is going to be old hat, but maybe share it with someone you love who isn't. You could save someone from a lifetime of boxed potatoes.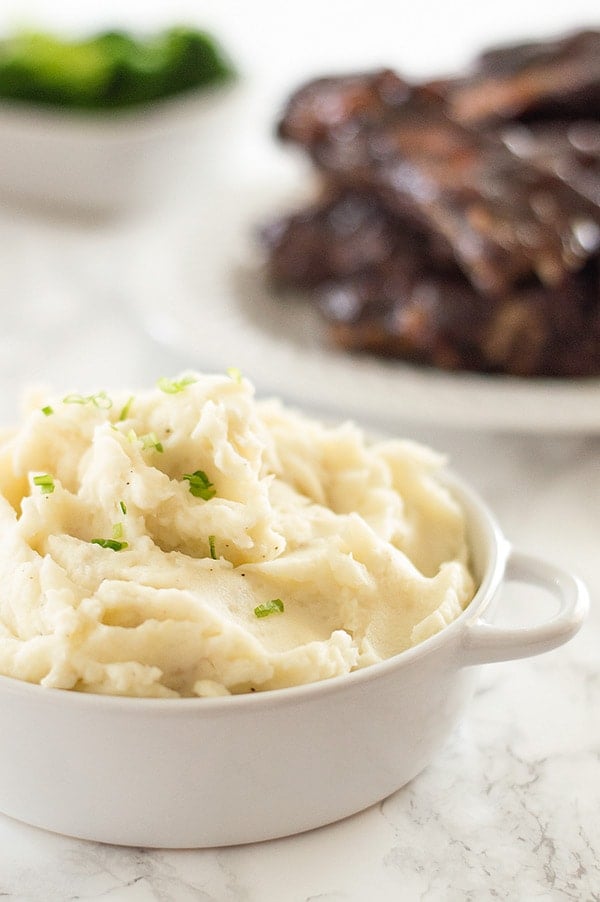 A note on mashing: You can absolutely mash your potatoes with a fork, especially if you are making one or two-serving amounts, but eventually, I recommend investing in a potato masher like this one. They're inexpensive, will make your cooking time go so much faster, and they're great for smashing bananas for muffins as well (mine definitely pulls double duty).
If you like perfectly smooth and creamy potatoes, you can also use a potato ricer or hand-held electric mixer. It's not my preferred texture, but maybe it's yours. 😉
Since this is a non-recipe, there aren't any measurements here. There's no wrong way to make mashed potatoes, so just add a bit of butter, dairy, salt, and pepper, and taste. Add more if it doesn't taste good, and keep going until it does. My mashed potato ratios change constantly depending on how rich I want them to be and yours probably will too.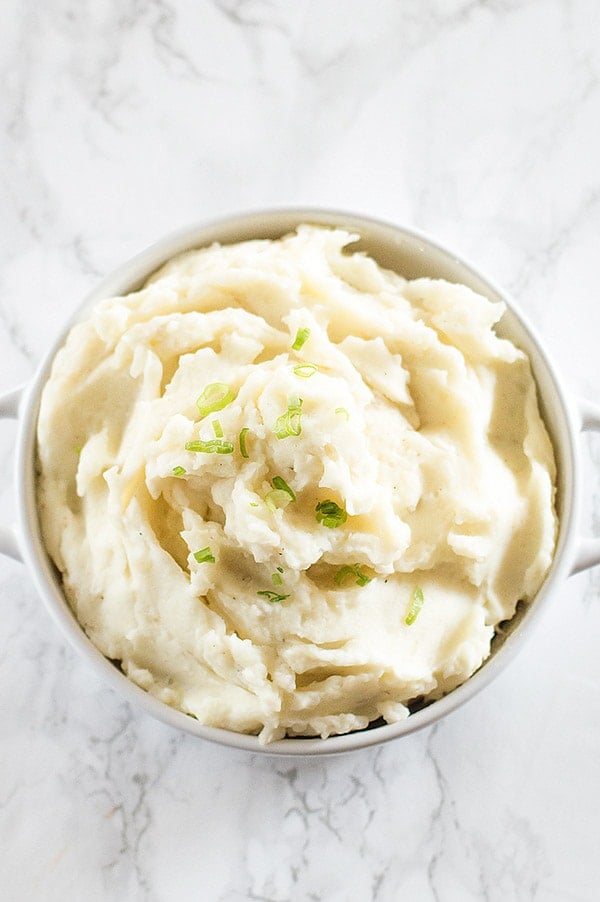 What about you? What dishes do you wish you had learned to cook earlier in life?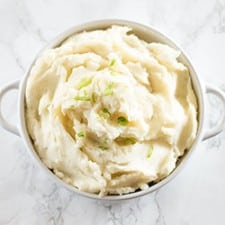 No-recipe Homemade Mashed Potatoes
Print
Ingredients
Potatoes

peeled and diced

Butter

margerine, or non-dairy butter

Milk

cream, or dairy replacement of choice

Salt and pepper
Instructions
Place potatoes in a pot. Cover with cold water (starting with cold water will make sure your potatoes cook evenly all the way through and you don't get soggy outsideand salt water well with a teaspoon or two of salt. Bring to a boil over medium-high heat.

Boil until potatoes are tender enough that you can easily smash a piece of one against the side of your pot with a fork, about 6 to 10 minutes. Remove from heat and drain potatoes.

Using a fork or potato masher, smash potatoes in the pot. Add butter or margarine and a splash of milk or cream. Mix and add salt and pepper. Taste and add more butter/milk/salt if needed.


This post contains affiliate links, which means I receive small commission if you make a purchase using one of the links. There is absolutely no additional cost to you.