This Hot Chocolate for One recipe is just three simple ingredients. It's quick, easy, and delicious, perfect for those times when you need some hot chocolate NOW.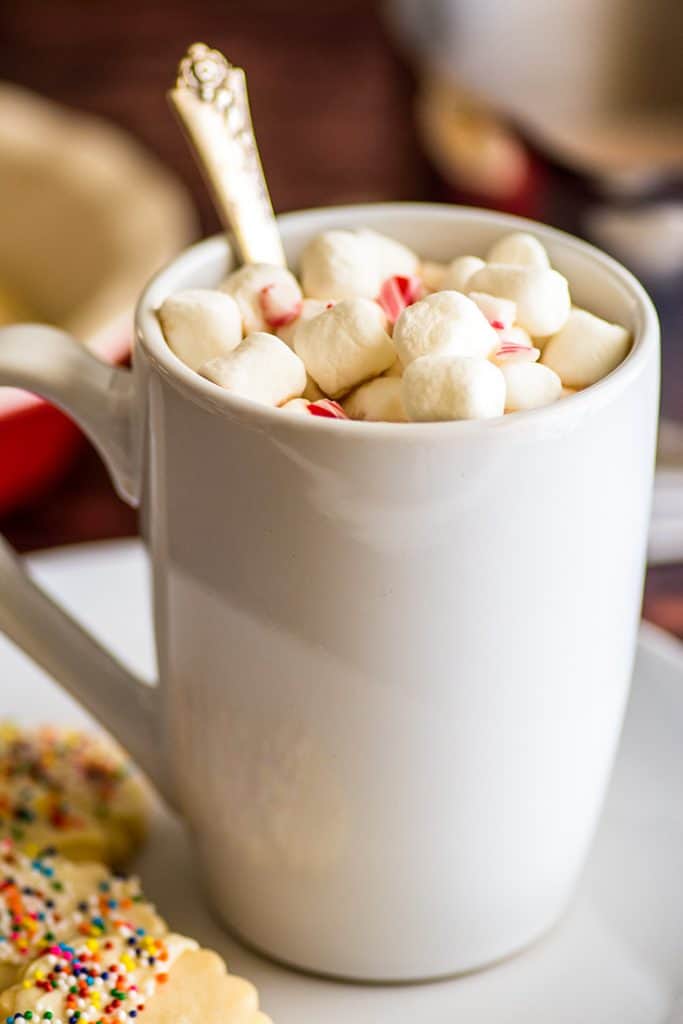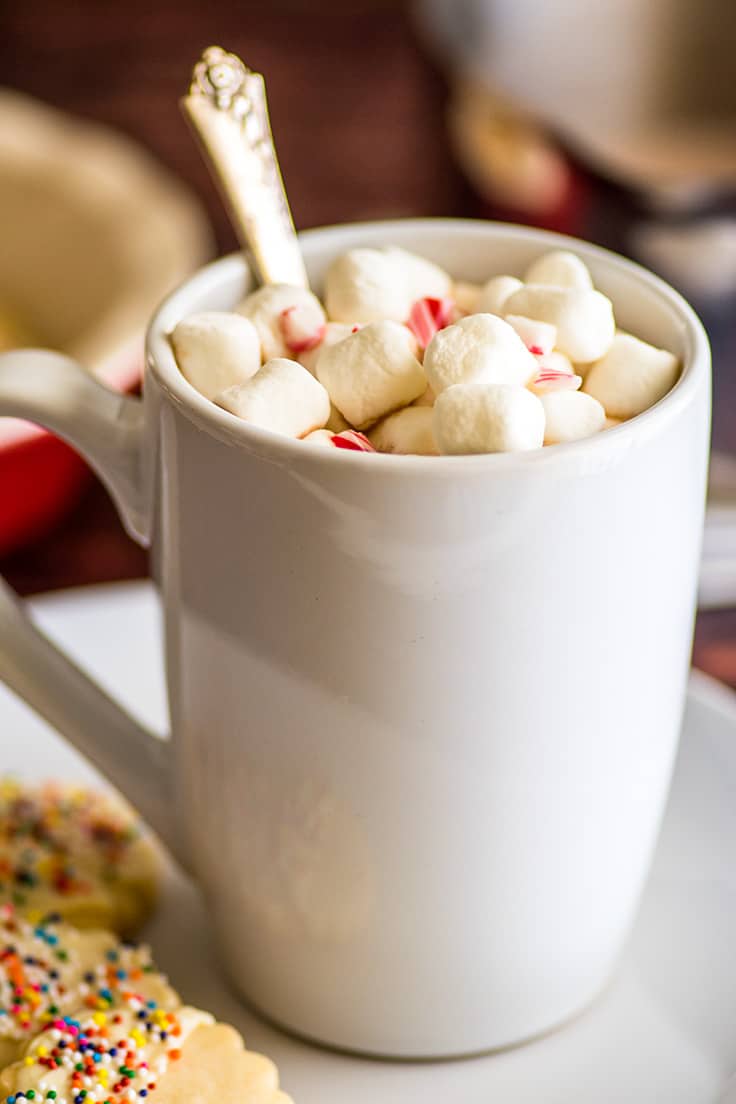 This post and photos have been updated. Don't worry. You're in the right place. 😉
We've all been there. It's a still, frozen winter's eve. You're curled up in a fluffy throw and a good book. Maybe you have a fire going. Maybe there's a dog lying at your feet. Then it hits you: you are so close to one of those rare perfect moments in life. The only thing missing is a steaming hot cup of chocolate. So you go to the kitchen. You grab a novelty mug out of the cupboard (mine says Moriar-TEA) and heat up some milk, but when you reach into the pantry for a packet of hot chocolate mix, all you find is an empty box.
No hot chocolate for you.
And that's it. Your perfect moment is ruined. Like for all the Whos down in Whoville, no Christmas is coming.
But wait! This never needs to be your reality again. No longer will you be beholden to the whims of the cocoa mix gods. You don't need them! I can almost guarantee you, if you're the type of person who reads cooking blogs, you have the ingredients for emergency hot chocolate in your cupboard, and you can make it and be back to your book and your dog and your fire in five minutes flat.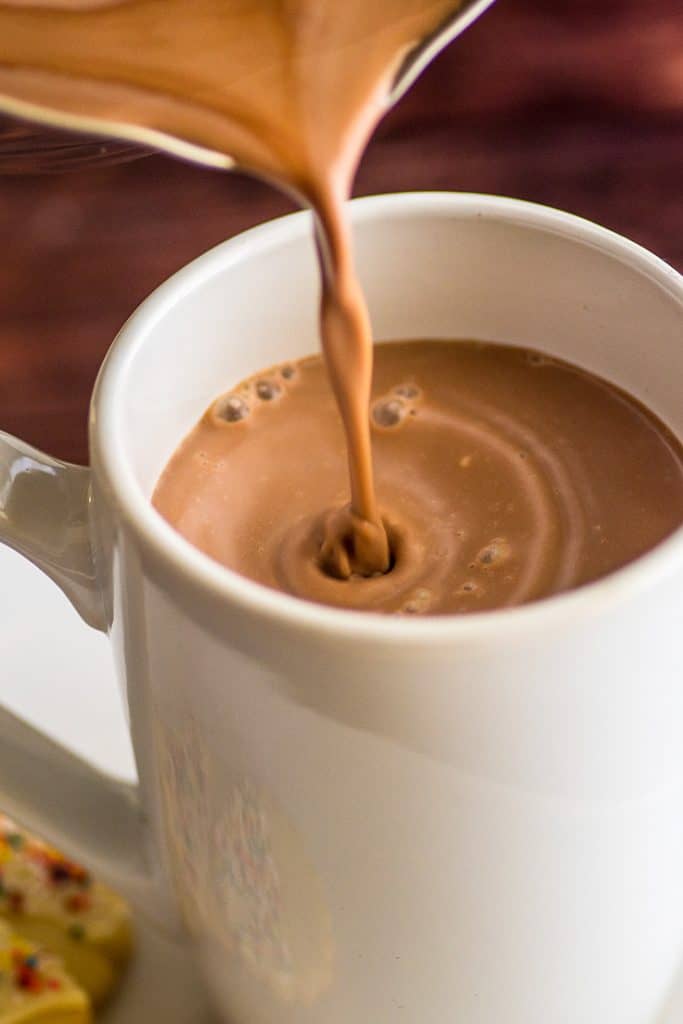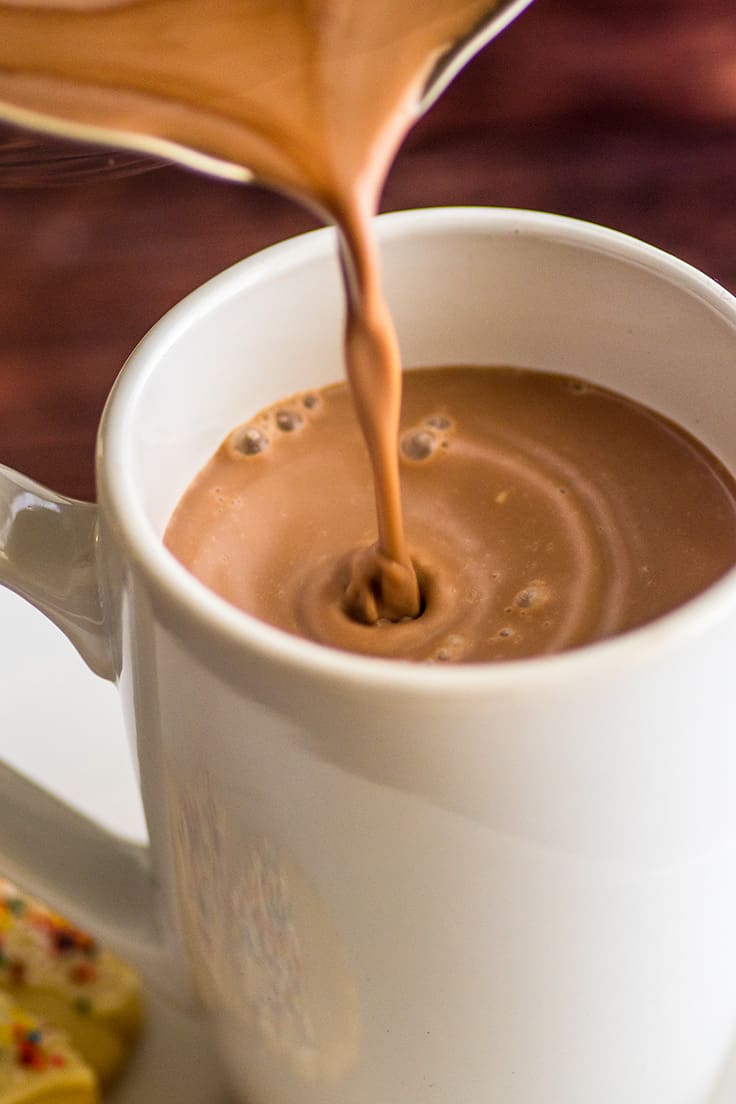 I learned this Hot Chocolate for One recipe in college, and I'm not saying it's the most valuable thing I learned there, but it's definitely top three. There are richer hot chocolates (like my Rich and Thick Hot Chocolate), fancier ones (Chai White Hot Chocolate, anyone?), certainly more fattening ones, but this recipe is the one you'll be glad to have in your back pocket, because it'll always be there for you on a cold winter's night.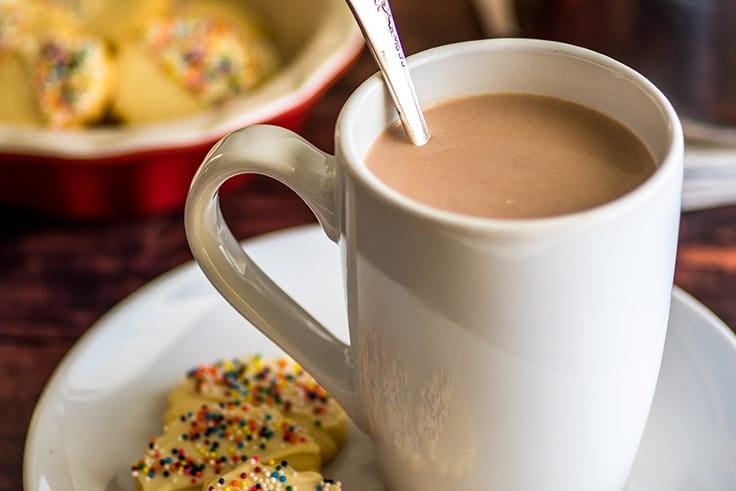 Looking for more warming winter beverages? Try my Peppermint White Chocolate Mocha and Leftover Eggnog Latte.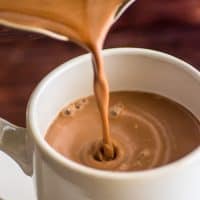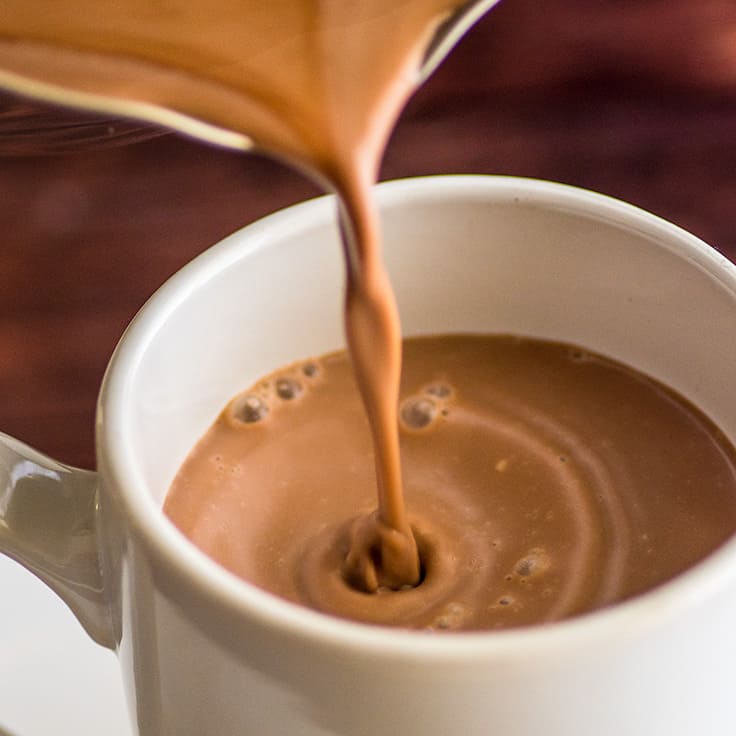 Easy Hot Chocolate for One
A quick, easy, and delicious 3-ingredient hot chocolate recipe for those times when nothing else will do.
Ingredients
2

tablespoons

(

25g

) granulated sugar

1

tablespoon

(

7g

) cocoa powder

1

tablespoon

water

1

cup

milk

any percentage

Whipped cream

optional

Mini marshmallows

optional
Instructions
In a small saucepan, over medium heat, combine sugar, cocoa powder, and water. Stir until sugar and cocoa powder dissolve.

Add milk and stir. Heat until the mixture reaches your desired temperature, stirring occasionally.

Pour into a mug and top with optional whipped cream or marshmallows if desired. Enjoy!
Nutritional Information (non-fat milk)
Nutritional Information (2% milk)
Nutritional Information (whole milk)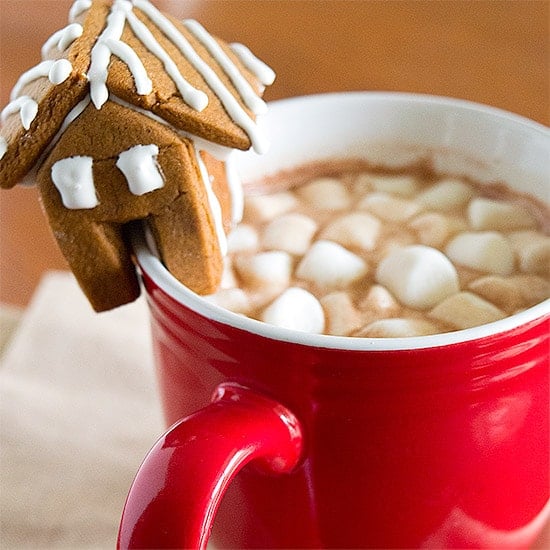 Do you all have any emergency, paired-down recipes? I have a few, but this one is definitely my most-used.