These were my favorite Baking Mischief recipes of 2018.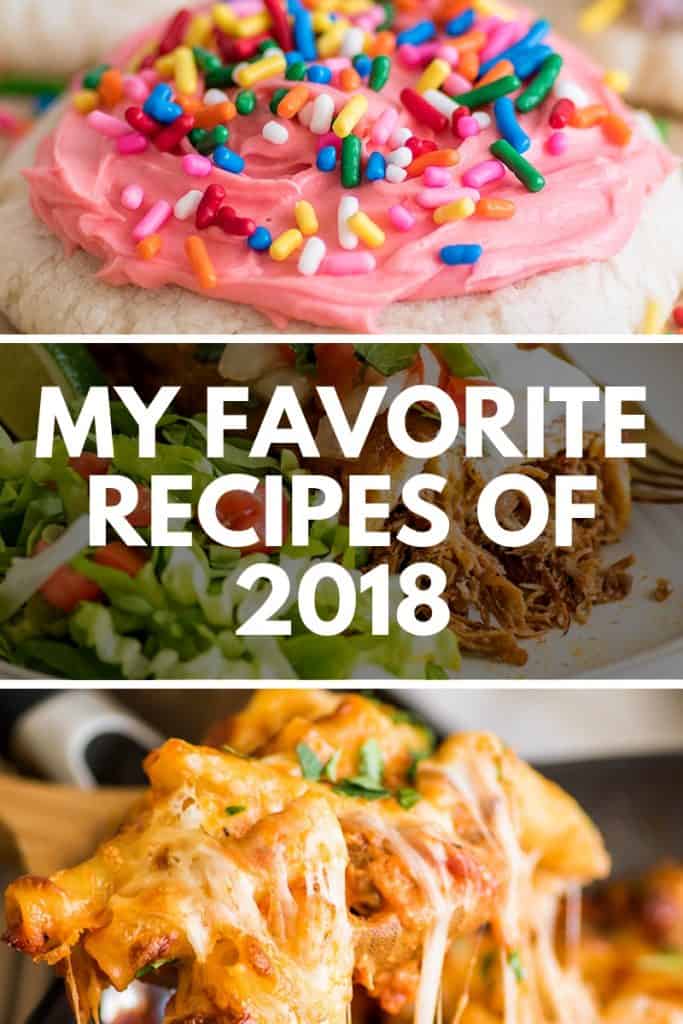 Hey, friends. Happy last few days of 2018! I hope your holidays have been merry.
This will be my last post of 2018, and as I do at the end of every December, I've compiled a list of my favorite posts of the year. (Here are my favorite recipes list of 2016 and favorites of 2017).
It was hard narrowing it down, but I managed (with only a little cheating), and I think this might be my favorite group of recipes yet.
I hope you've also enjoyed some of these recipes this year, and if not, please give them a try. Maybe some of them will make your favorites list for 2019.
Have a safe and happy New Year's Eve, and I'll see you all next year.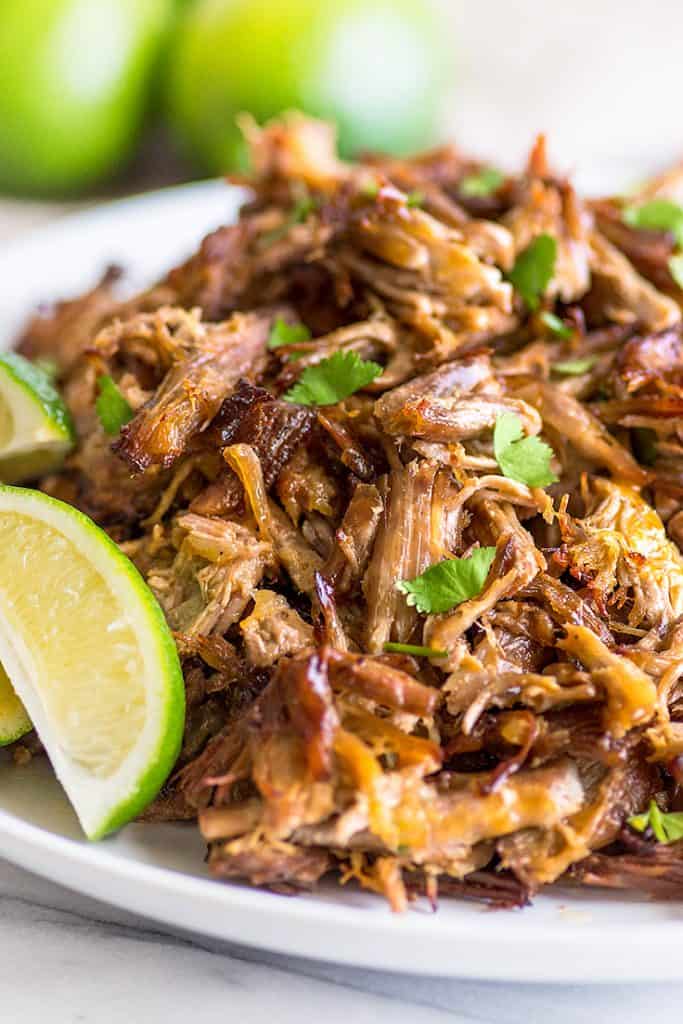 Every year I have a recipe I love that just doesn't get a ton of traffic. In 2016 is was my Pumpkin Donuts with Maple Glaze, 2017 was these Homemade Pudding Pops, and this year it was these perfect, amazing, crispy Carnitas.
I love this recipe so much that I also made a Slow Cooker Carnitas version AND made them into Carnitas Tacos, Carnitas Enchiladas, Carnitas Burrito Bowls, and Carnitas Nacho Fries.  The carnitas posts haven't been *un*popular, but considering how much I love them, they're not nearly as popular as I think they should be.
GO MAKE THEM, FRIENDS!!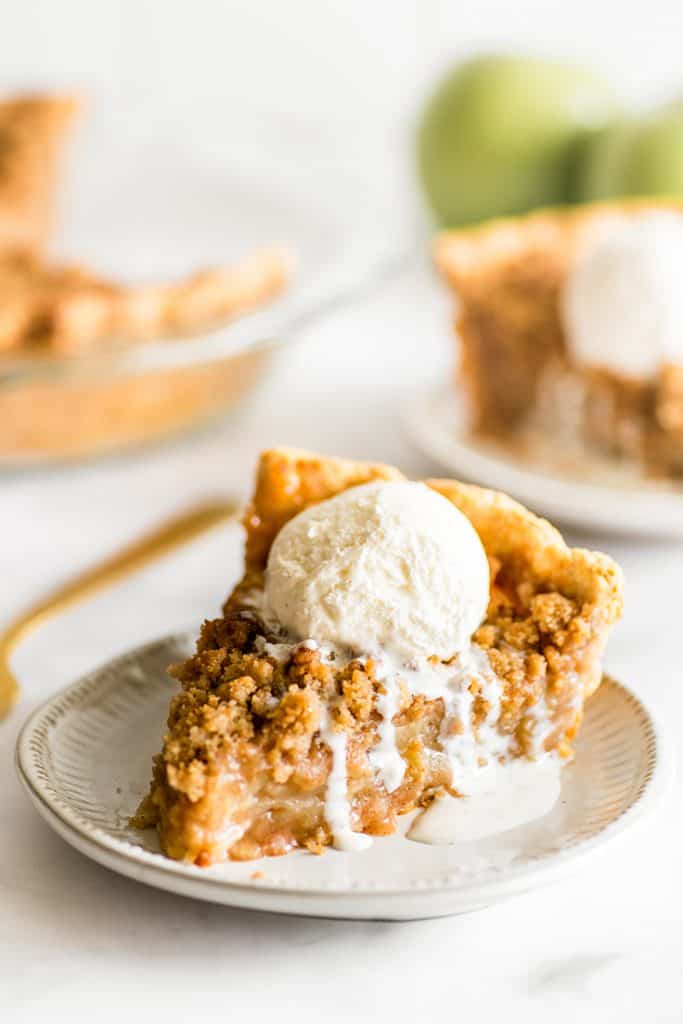 So sorry I didn't share this Dutch Apple Pie before Thanksgiving, but (true, dumb story) I'd never photographed a whole pie before and kept putting it off because it seemed scary and hard (I told you it was dumb).
Anyway, this pie is a sugary apple and cinnamon delight, and you should definitely pin it and make it the next time an occasion calls for apple pie.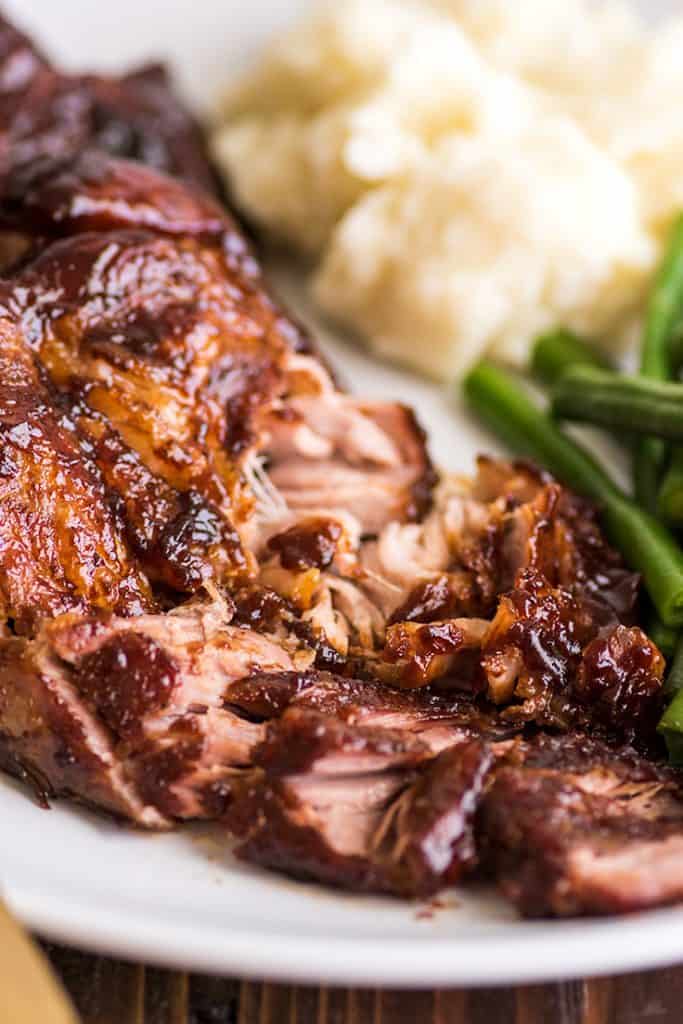 These Country-style Pork Ribs are my new go-to BBQ recipe. Sure they take a while to cook, but that cooking time is almost totally hands-off, and they are so fall-apart amazing, I'd say they're more than worth the wait.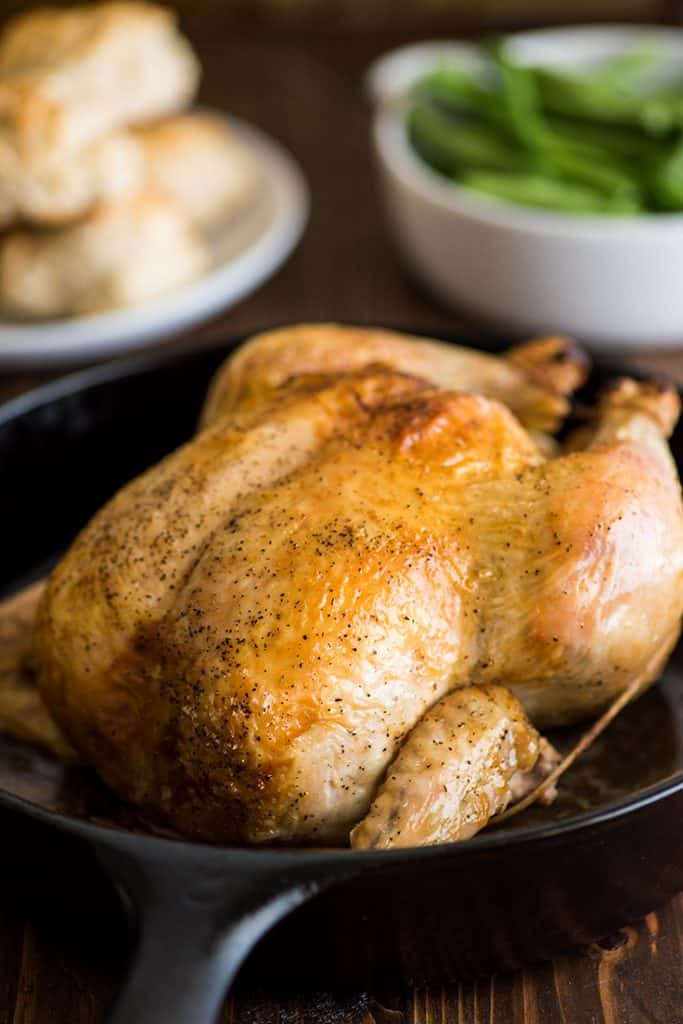 I'm pretty sure my Roast Chicken Guide is the longest post I wrote this year. It's the complete guide to roasting a chicken I wish I'd had when I started cooking, and I'm super proud of it. Plus, it makes a superb moist chicken with the crispiest skin.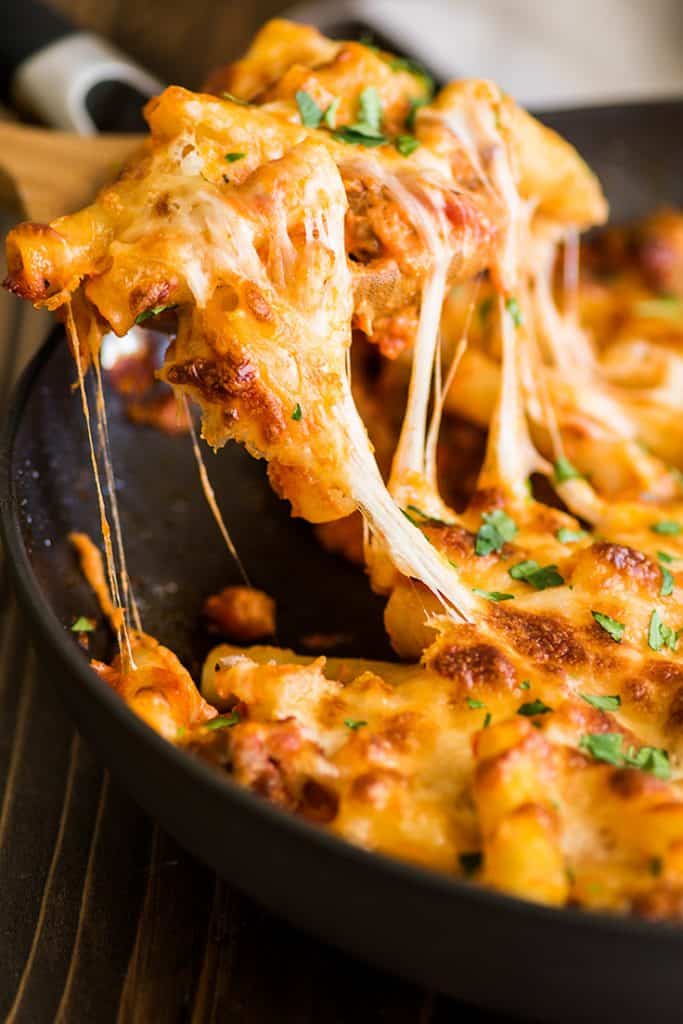 This Baked Ziti recipe is written for two, but it's become one of my favorite super easy recipes to make for family dinners, so I always double it. It's easy, completely fool-proof, and comes out of the oven SO beautiful and bubbly. Also, it tastes amazing.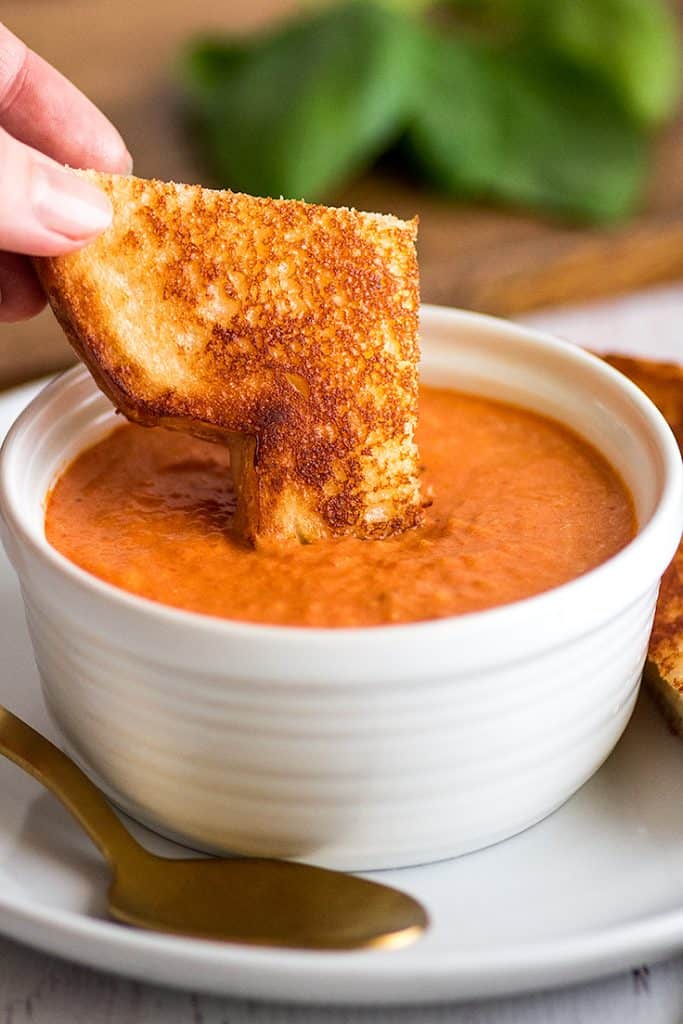 Honestly, like half of my favorite meals of 2018 were a bowl of this Tomato Soup and a grilled cheese sandwich on a chilly evening. You just can't beat it for cozy comfort food.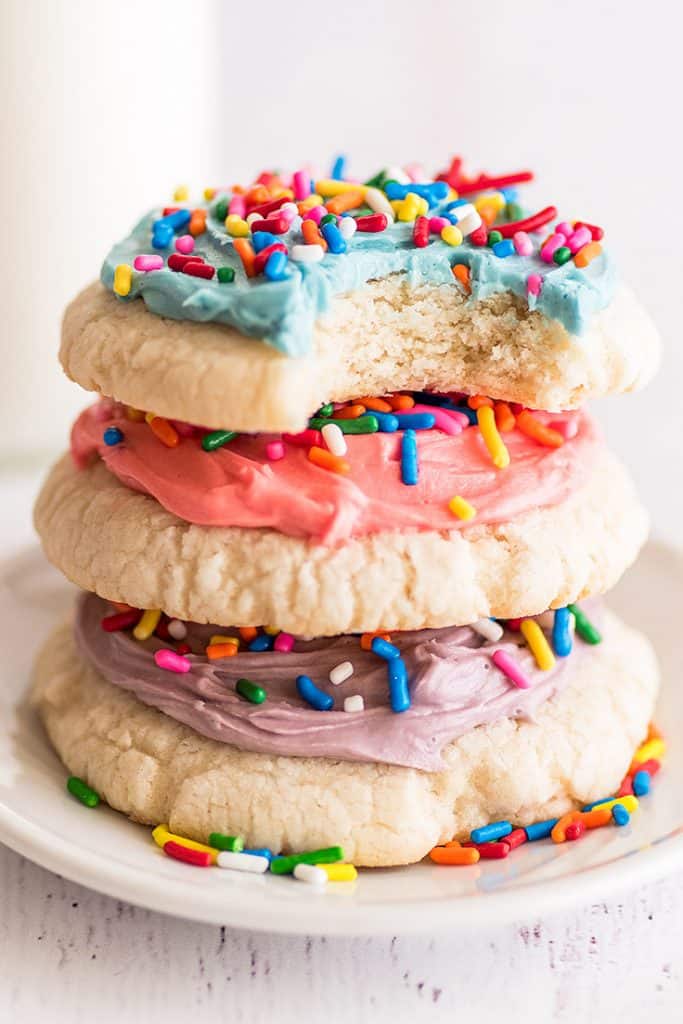 These Frosted Sugar Cookies and Small-batch Sugar Cookies were my food kryptonite this year. I tested both recipes a ton and every single time I made a batch I had to pack them up and give them away or freeze them immediately because I could not help myself around them. They are so addicting and I love and hate them in equal measure.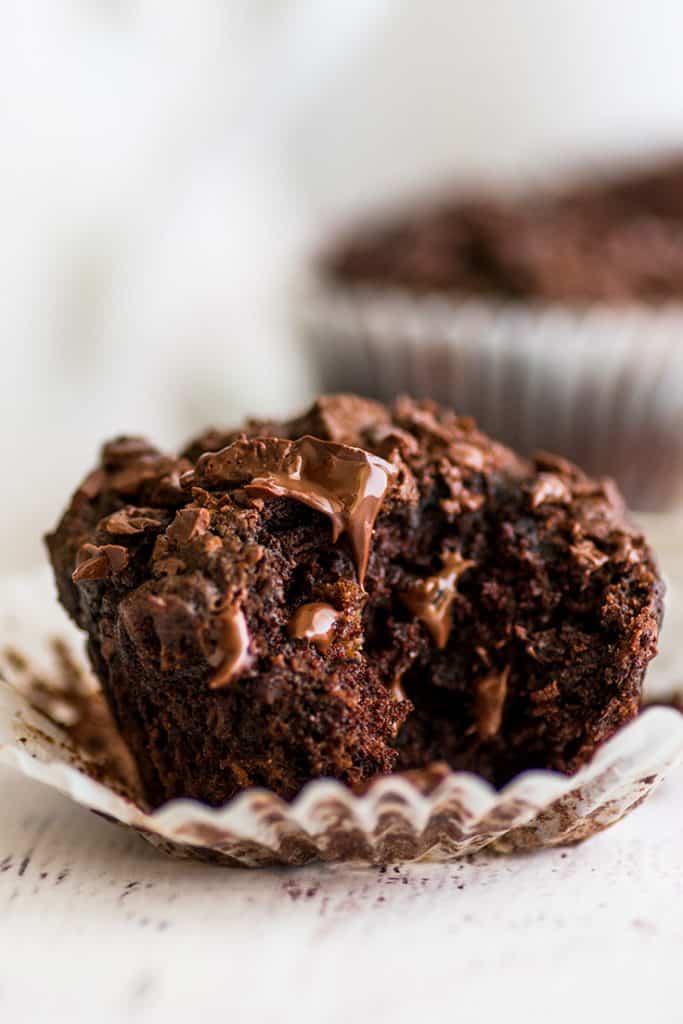 I think these Chocolate Banana Muffins are my favorite sweet recipe I made this year. And this is coming from someone who's only meh on bananas.
Their texture is so soft and tender and perfect that I want everyone to try them. They haven't been super popular, my Small-batch Banana Muffins (which are great) get 10x the page views and comments that these do, but I'm hoping 2019 is the year people discover this chocolate version, because they are fantastic.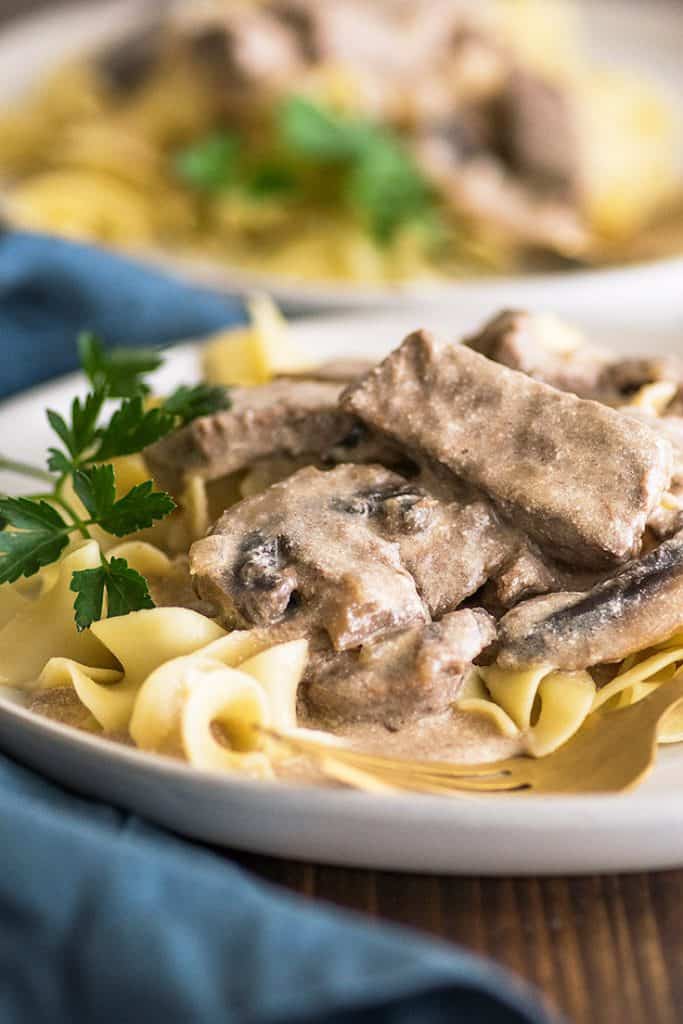 Stroganoff is my all-time favorite recipe since childhood. It was never not going to make my top recipes of the year.
I do hate the pictures in that post though…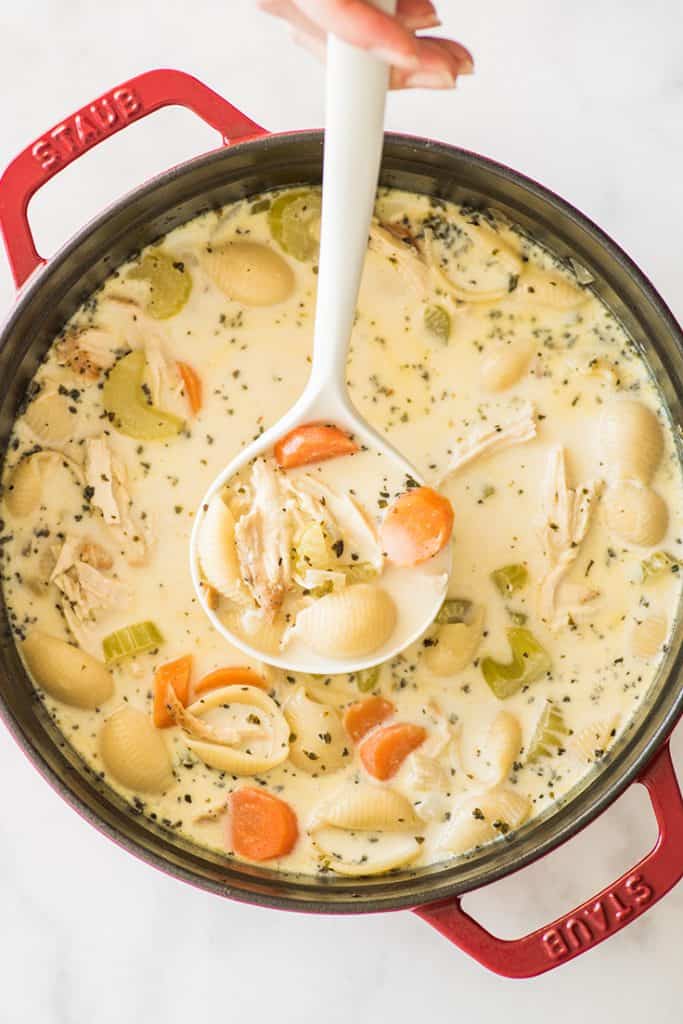 And finally, Creamy Chicken Noodle Soup is my most-made soup of Fall/Winter 2018. It's just so easy and cozy that it's found its way onto my menu plan pretty much every other week since I started testing it.