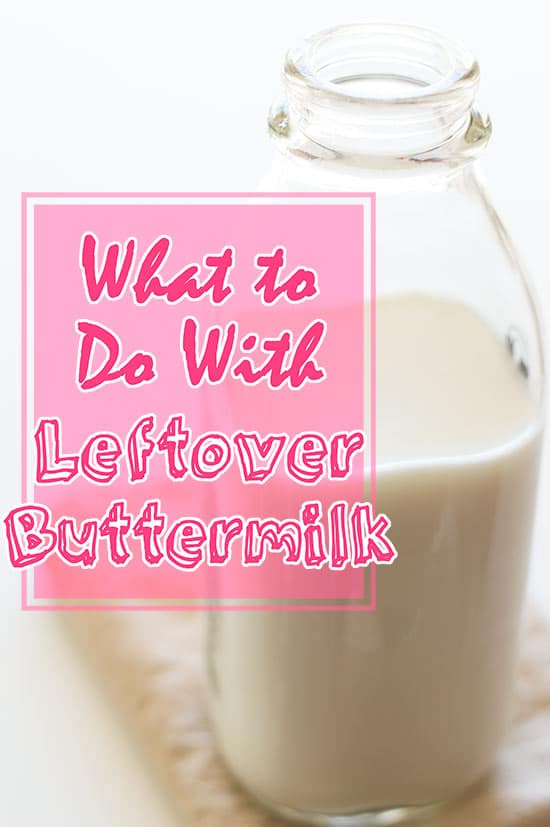 This is the first post in my new "Waste Not" series, where I highlight some of those essential ingredients that always seem to go to waste after their initial use. Waste is one of my biggest pet peeves in the kitchen, but something I am totally guilty of and struggle with. I'm hoping these posts will help me and others find creative ways throw away less, use up more.
Buttermilk has always been a big one for me. More buttermilk has gone bad sitting unused in my fridge than I want to think about. Most recipes call for a couple of cups at most, yet it's generally only sold in quarts. What are people making that they need a whole quart of it? Maybe if you cook pancakes every morning and serve biscuits with every meal, or are feeding a ranch full of cowboys, you can use up a whole box before it goes bad, but non of those scenarios (unfortunately) apply to my life. That means, we have to turn to other methods…
Substitution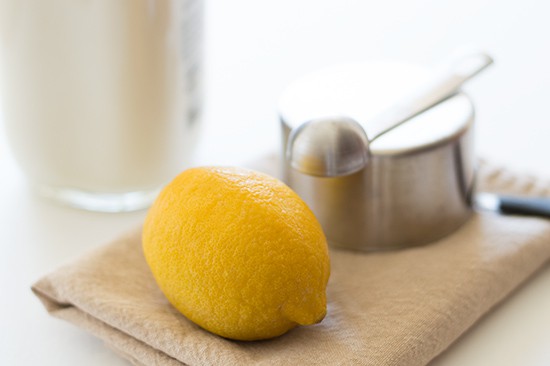 First of all, do you even need to go out and buy a whole carton of buttermilk? Eh. Maybe. Some people swear you can taste the difference, others claim substitutions can be made in any buttermilk recipe. My personal preference is if I'm making an everyday dish like scones or biscuits and don't already have buttermilk on hand, I use a substitute. For special-occasion baked goods or dips and dressings where buttermilk is an essential part of the flavor, I always go with the real thing.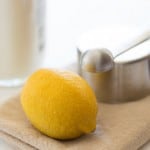 My Favorite Buttermilk Substitute
Recipe to make 1 cup of buttermilk substitute with just two ingredients.
Ingredients
1

tablespoon

lemon juice

fresh or bottled is fine

Scant 1 cup milk
Instructions
Add 1 tablespoon lemon juice to a 1-cup measuring cup.

Fill the cup the rest of the way with milk.

Let sit for 5 minutes.

Use as you would buttermilk.
Yogurt, sour cream, cream of tartar, and kefir are also possible substitutes. Check out "How To Substitute Buttermilk In Any Recipe" from Epicurious for more information.
How to Freeze
The great thing about buttermilk is that it freezes beautifully. My preferred method is to freeze 3/4-cup portions (the amount most of my recipes call for) flat in plastic bags so it can be neatly stacked or filed in in the freezer. For smaller portions of buttermilk, you can freeze cubes of it in an ice cube tray and then store it all in one bag. Just take out a cube as needed!
When it comes time to defrost, I make sure to put the bag in a large bowl just in case the plastic has been damaged (you don't want buttermilk everywhere!) and defrost on the counter. Frozen flat, it defrosts in about 15 minutes (let it come to room temperature if you are using it in baking). The only caveat is that buttermilk has a tendency to separate in the freezer, so make sure to give it a good stir before using in dips or dressings.
For alternate freezing methods, see also America's Test Kitchen and TheKitchn.
Buttermilk will stay fresh in the freezer for up to 3 months. 
Recipes That Will Use Up Your Buttermilk
And now the fun part. If you have leftover buttermilk on hand, why not take the opportunity to try something new. After all, variety is the spice of life! Every single one of these gorgeous recipes uses buttermilk and is just waiting for you to take it for a spin.
What are your favorite recipes recipes to use up buttermilk, and what ingredients do you always find going to waste in your kitchen?