One bowl, 5 minutes prep, and 8 ingredients are all you need to make these super quick, easy, and delicious small-batch brownies with crunchy edges and fudgy centers.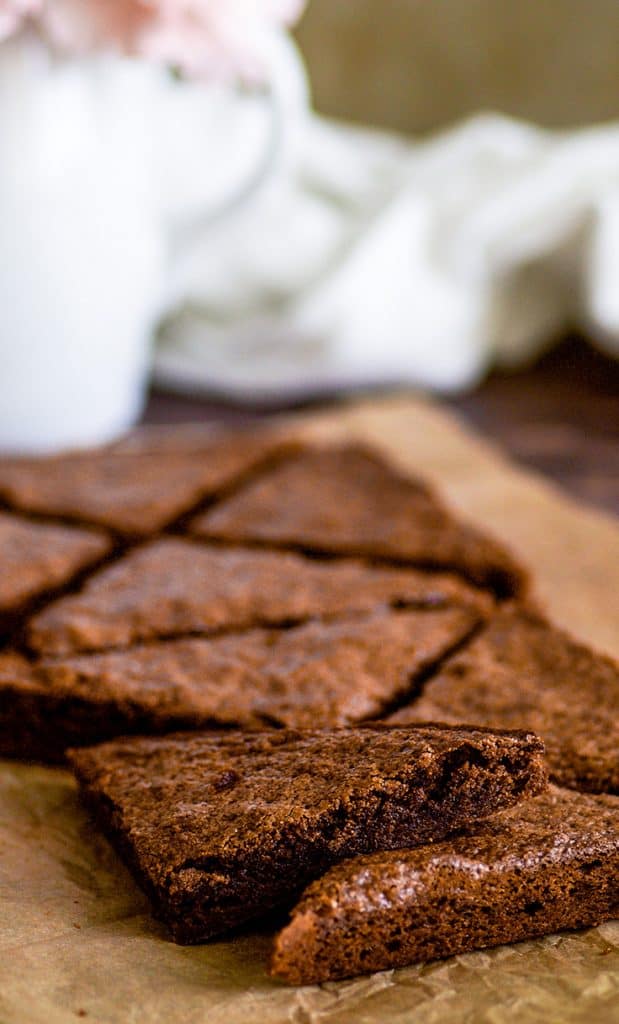 Hello, fine friends, I hope you feel like living a little on the edge today because I'm about to share one of the most dangerous recipes I know: One-bowl Small-batch Brownies.
That's right, I said brownies. (We'll try fugu some other time, you crazy adrenaline junkies.)
Why are these cute little triangles of chocolate goodness so dangerous? Because they are completely addictive and way, way, WAY too easy to make.
If you have 5 minutes to do some mixing and measuring, you keep a half-stocked baking cupboard, and you've been to the grocery store sometime in the last two weeks, you could probably make these brownies and start eating them in a little over half an hour. (See also, these equally delicious and dangerous 20-minute Small-batch Chocolate Chip Cookies.)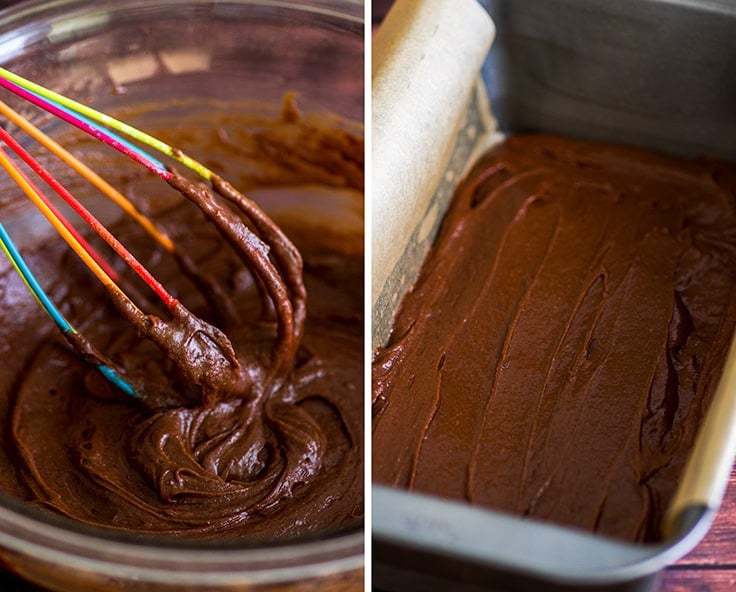 These are my current favorite brownies in all the world, dense and incredibly chocolatey, with crunchy edges and fudgy centers. (Depending on the level of fudginess you prefer, you can under-bake them for max brownie gooeyness, which is always an excellent option in my book.)
And good as they are on their own, these brownies are also a perfect blank chocolate canvas to throw other things at. Add some peanut butter and make Peanut Butter Swirl Brownies, make yourself a well-deserved brownie sundae with a bit of ice cream and Chocolate Sauce or Peanut Butter Sauce, or, my fav, double your chocolate fun and top them with Chocolate Frosting.
This small-batch brownie recipe makes just four to eight brownies depending on how you want to cut them, so you can go wild experimenting (or not!) knowing that you're making just enough to indulge without *over* indulging.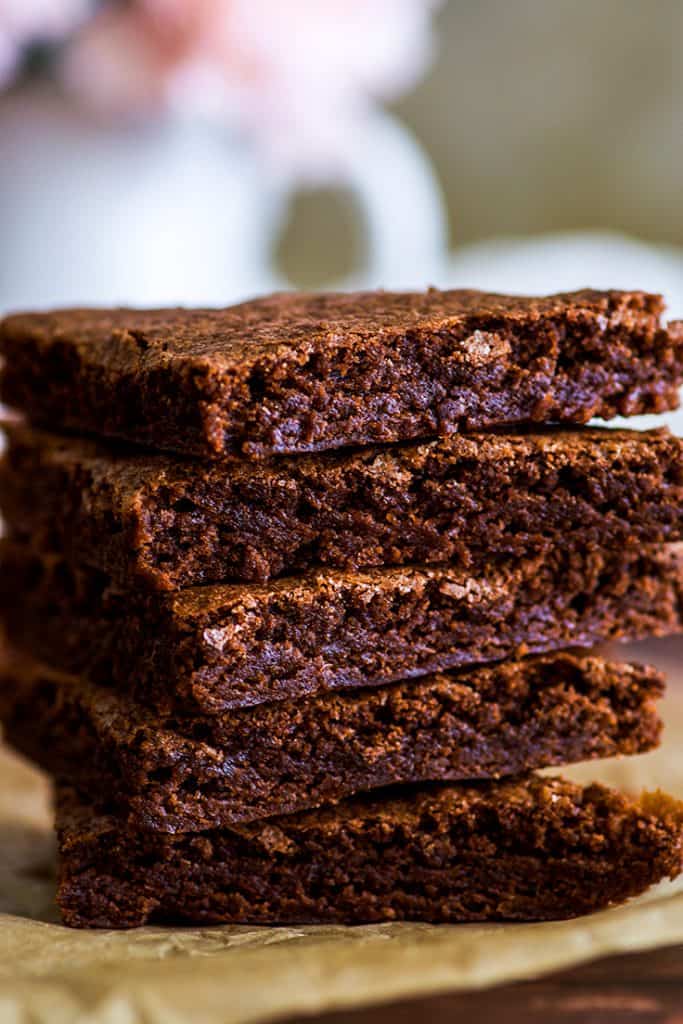 This post may contain affiliate links, which means I receive a small commission if you make a purchase using them. There is absolutely no additional cost to you.
Small-batch Brownie Recipe Notes
I like to make these brownies in a 9×5-inch loaf pan and get thinner brownies because it makes me feel like I'm getting more brownie for my caloric buck, but if you don't own a loaf pan, you can bake them in a 7×5-inch baking dish and just extend the baking time a little.
Need a bigger batch of brownies? Try my Frosted Brownies made in a 9×13-inch baking dish.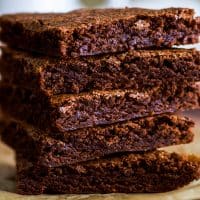 One-bowl Small-batch Brownies
One bowl, 5 minutes prep, and 8 ingredients are all you need to make these super quick, easy, and delicious small-batch brownies with crunchy edges and fudgy centers.

Print
Servings (Hover or Click to Change Yield):
4
to 8 brownies
Ingredients
Ingredients
1/4

cup

(

2oz

) butter

melted and slightly cooled

1/2

cup

(

100g

) granulated sugar

1

large egg

1/2

teaspoon

vanilla extract

1/4

cup

(

30g

) all-purpose flour

3

tablespoons

(

15g

) unsweetened cocoa powder

sifted

1/8

teaspoon

baking powder

1/8

teaspoon

salt
Instructions
Preheat your oven to 350°F. Lightly grease and line your loaf pan with parchment paper (if you don't care about lifting the brownies out of the pan, you can skip the paper).

In a medium bowl, combine slightly cooled melted butter and granulated sugar and whisk until well combined. Add egg and vanilla and mix well.

Add flour, sifted cocoa powder, baking powder, and salt. Stir until just combined.

Pour batter into prepared pan and smooth it out so it covers most of the bottom. Bake for 20 to 24 minutes, until a toothpick inserted into the center comes out with just a few moist crumbs. For fudgier brownies, bake for 19-20 minutes and pull them.

Cool in the pan for at least 10 minutes before cutting. Enjoy!
Notes
Approximate nutritional information is for 1/8 the recipe.